5 conference-going tips to max our your members' dollar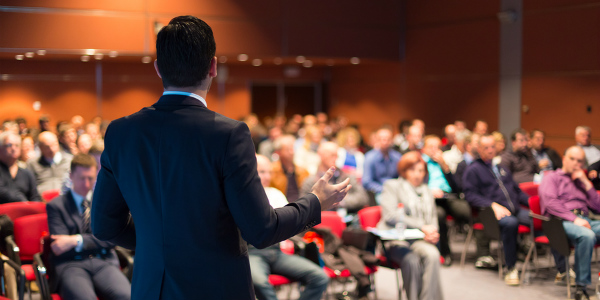 Credit union spending on live conferences is back. According to NCUA data, yearly industry expenditures on CU travel and conference expenses have nearly returned to pre-recessionary spending levels.
This is good news. It shows that CUs are feeling stronger financially and that they still recognize the need for and value in networking, exposure to new, actionable ideas and executive / board education.
But, there is an opportunity cost to conference expenses, as 6th Story founder and industry booster Matt Davis pointed out in an insightful, recent CU Watercooler article. Not every dollar spend on a conference is a dollar well spent.
The whole point of educational, on-site events, after all, is for credit union executives and directors to get better at their jobs, to improve the CUs they run, and, in doing so, increase the value of membership for their CU's members. Institutions that spend on conferences without assessing the value they get, or those that don't prepare to milk that experience for extra value, are probably not spending their members' money well. Certainly, they're not spending it as well as they could.
That's why it's not only important to look out for quality conferences, but it's also just as important for attendees to maximize their engagement with the educational events they choose. A fully-engaged attendee will bring much more value back to the CU than a distracted or disengaged one. In other words, if you attend sessions at random, tune out speakers and hit the golf course early, you aren't doing your CU or your members any favors.
I plan and host conferences for a living, so it would be a pretty big conflict of interest for me to tell you how to pick the right conference for your CU. There are good ones out there! Go ask around.
But, since I've been to a lot of conferences, planned more than a few and talked to a lot of attendees over the years, I can share a few tips on how to get more value from any conference you do chose to attend.
What can you and your colleagues do to max out a conference-going experience?
Plan before you arrive. Review the conference schedule before you get there. If there are sessions relevant to your CU, you will want to know about it – and you'll want to make a special effort to attend. This is a great opportunity to think a little bit about what topics might be extra relevant to your CU, too.
Keep an open mind. This sounds like simple, obvious advice, but I've come across many CU leaders who have the hardest time understanding this. Good conventions will expose you to a lot of new ideas. You may assume that some of them won't and will never apply to your CU for any number of reasons (asset size, geography, corporate culture, charter type, ancient blood feuds, death threats, soft drink preferences, etc.). But conference time is precisely the time to challenge your own assumptions. What better time to approach new ideas and imagine how they might – in some form or another – enhance your credit union's strategic plan or member experience? Remember, ideas and models can be scaled up and scaled down. Just because you're hearing about a plan implemented at a larger financial institution, don't assume that a scaled-down version can't work – or wouldn't help – your CU.
Talk to speakers and your fellow attendees. Most speakers enjoy interacting with attendees. They plan to and do hang around after their sessions. If your curiosity has been piqued, but you're not sure how some of the speaker's ideas might apply to your CU, the perfect time to broach this is right after the session, when the speaker is free to consider a more specific set of circumstances (i.e., your credit union's). As an alternative, you could contact them not long after the session. Nearly all speakers put their contact information on their final presentation slide. That information is for you. Use it. Also, many of our attendees have told me over the years that the most useful part of a convention is in learning from their peers. At a convention, you're surrounded by them. Be sure to introduce yourself around and avail yourself of structured networking events.
Synthesize ideas while they're still fresh. How often does this happen at your CU? You or one of your colleagues attends a conference and then, several weeks go by before that individual gets a chance to present what he or she has learned. Sometimes, that's the best a CU can do, but it's not ideal. Here's a better alternative. If your CU finds a conference it really likes, plan a meeting at the conclusion of the conference. Better yet, plan the meeting on-site if you can. The faster you can bring new ideas to your colleagues and synthesize them, the more valuable those ideas will be.
One CEO, who hosted his board meeting right after our conference, told us that there was "tremendous benefit" to attending as a full board. "We have attended as one or two separate attendees for years, and this year, coming as a board brought it all together," he said. "This allowed us to put to use immediately the things we learned from the conference."
Test this stuff out. Going to conferences can be a blast. You hear all about a bunch of new ideas, meet peers from around your state or the country, and you get to engage in the big, broad strategic thinking so important to the future of the CU industry and your CU. But this is just the beginning of the process. Any idea, no matter how seemingly perfect for your CU, will need to be implemented and tested before you know if it really works for you. This is particularly true if the idea involves your members and your member service. You'll probably need to engage with your membership and revise the idea several times before it works well for your CU.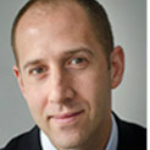 Aaron Steinberg is the chairman of the National Directors and CEOs Leadership Convention, the leading industry event for credit union leaders. He has been writing about and reporting on credit ...
Web: www.cudirectors.com
Details