5 members-only credit cards you can actually get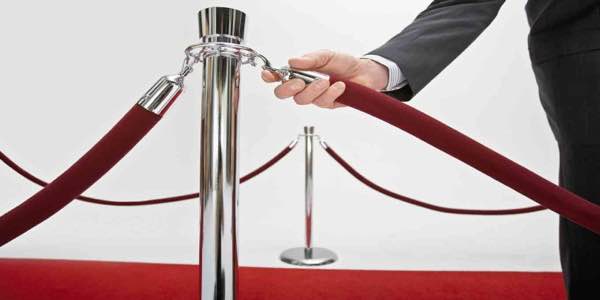 by: Jason Steele
Most credit card issuers are only too happy to accept your application, as the credit card industry is extremely competitive. At the same time, there are still some cards that are offered only to a select group of applicants, depending on their relationship with a particular organization. And in some cases, these cards can offer exceptional value.
Thankfully, you may already qualify for one of these cards without even knowing it, and there can be ways to join an organization that are fairly inexpensive. So here are five cards that have selective requirements to apply, and what you can do to be considered:
1. AARP Credit Card From Chase 
This card is offered by the AARP, a nonprofit, nonpartisan organization with a membership of more than 37 million. It offers a credit card through Chase that features 3% cash-back rewards at restaurants and for gas station purchases, and 1% cash back on all other purchases, with no annual fee. In addition, new cardholders are being offered $100 in cash back after spending $500 within three months of account opening. To apply, you must be a member of AARP. Standard membership is open to those age 50 or older for $16 a year, but anyone can become an associate membership for just $12.50.
2. USAA Rate Advantage Platinum MasterCard 
The United States Automobile Association was founded in 1922 to provide financial services to members of our armed forces and their families. Today, it has more than 10 million members and is one of the top 10 credit card issuers in the U.S. It offers several different credit cards exclusively to members including its low-rate, USAA Rate Advantage Platinum MasterCard. This card features an interest rate of as low as 6.9% for the most qualified applicants, and no penalty interest rate. There is no annual fee for this card.
Membership is open to active, retired and honorably separated officers and enlisted personnel of the U.S. military, officer candidates in commissioning programs, adult children of USAA members, and along with widows, widowers and former spouses of USAA members who have or had a USAA auto or property insurance policy while married.
3. PenFed Promise Visa Card 
The Pentagon Federal Credit Union is another institution founded to provide financial services to the military. Its Promise card is a unique product that offers no fees at all. The standard APR will be 7.99% to 16.99% APR, depending on your creditworthiness, and there is no annual fee, late fee, foreign transaction fee, balance transfer fee or penalty interest rate.
PenFed membership is available to members of the U.S. military and uniformed services, employees of qualifying government and defense organizations, or relatives and housemates of members. In addition, anyone can qualify for membership by joining a military support organization. For example, you can join Voices For America's Troops for $14, which is a qualifying organization.
continue reading »