5 questions to consider about your credit union's name
As many credit unions race to change their names, the best advice is to step back from the starting line. That's because the finish line often means failure in the form of a made-up corporate-sounding word or phrase with no connection to the credit union's DNA, history or members.
We advise our clients to think long and hard before changing their credit unions' names. Don't sell your soul in search of the next best thing. If your credit union does change its name, it's essential to maintain the link to its legacy.
If the new name could just as easily fit a hospital or insurance company, it's a failure. Trupanion and Truliant: based on the names which is a credit union and which is an insurance company? How about Allegacy vs. Symetra? In case you're wondering, Truliant and Allegacy are credit unions, albeit with conceptually vacant names.
These vaguely named credit unions have lost the connection to their own history, to their communities and to the current and future members that will build the future. These corporate speak names negate the key distinguishing factor of credit unions compared to banks — the personal touch.
Reclaiming a name
When we started working with JDCU in Massachusetts several years ago, one of the first questions leaders asked us was 'What do you think of our name?' The credit union had shortened its name from Jeanne D'Arc Credit Union to the more corporate sounding JDCU. Although the JDCU acronym was simpler to say and easier to pronounce, we felt the name erased nearly a century of history.
Because yet another name change was on the table, we realized that the right name was right in front of us—or more accurately a few years behind us. As we talked to members, we realized they were fiercely loyal to their credit union and its commitment to serve new immigrants. The old name, adopted from its inception in 1912, had spoken to that commitment.
We counseled the credit union to reclaim its heritage and the Jeanne D'Arc name. That name represents stability and staying power to a younger generation that has grown distrustful of Wall Street and Big Business. The name also sends the message: this is not a financial institution that will close shop tomorrow. As credit union members and the community embraced the reclaimed name, average age of members dropped. The average age of new members is now 34. The old-new name spells success.
A successful name change
When Kennedy Space Center Federal Credit Union merged with two federal credit unions in Volusia County in 1993 – the Halifax Teachers' FCU and Florida Consolidated FCU, teachers vastly outnumbered space center employees at the new entity. Yet, the Kennedy Space Center remains a well-known, easily recognizable brand. We came up with a new name that both maintains the connection to Kennedy Space Center and signifies what teachers do preparing young people for success in college and the real world. Launch Credit Union was, ahem, launched.
Five questions to consider before changing your name
Do you still have the same sponsor?
Does your existing name have significant brand equity with members?
Does your name reflect the continuing history of your community?
Does your name salute the geography of your community?
Are you still serving the group that is part of your name?
If your answers are all or mostly yes, think hard about changing your name. You may need to just deepen the brand recognition connected with the name you already have.
If most or all of your answers are no, then consider a name change. But not just any name. Before adopting a new name, make sure that name demonstrates a strong tie to the history, culture and legacy of your credit union.
When failure means success
Finally, if the name would fail attached to any other credit union or company …. congratulations, you've succeeded.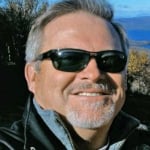 Olivier Raoust is the founder and creative force behind Raoust+Partners, a brand consultancy that has worked with almost 40 credit unions over the past 20 years. Passionate about credit ...
Web: www.meetyourstorytellers.com
Details