5 reasons why helicopter parents are sabotaging their child's career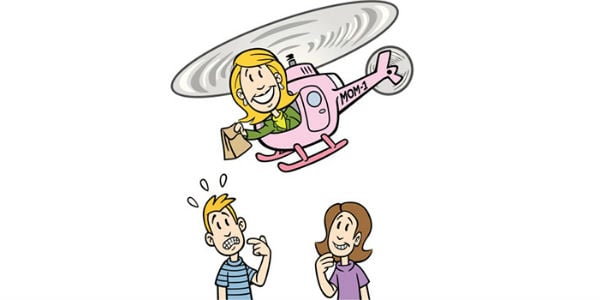 by: Ashley Stahl
"Hi Ashley!" came the chipper voice on the other end of the line. "I'm so excited for our call!"
"Great!" I said. "Let's get started!"
But before I could get the ball rolling on the phone consultation, she interjected:
"Before we get started in our consultation, I just wanted to introduce you to my mom, who is also on the phone line."
I'm a career coach to millennials, but for a moment I wondered if she'd confused me for her wedding planner.
The client paperwork I printed in advance of the call confirmed that there was no confusion on my end: Rachel was a 26-year-old Cornell graduate. She spent the last two years serving with Teach for America. She had a master's degree in education.
She was looking to hire me because she wanted to get clarity on her next career move – arguably one of the most important and independent decisions any of us will tackle in adulthood.
… So why did her mom need to be on the call?
continue reading »