5 things to consider before building a mobile branch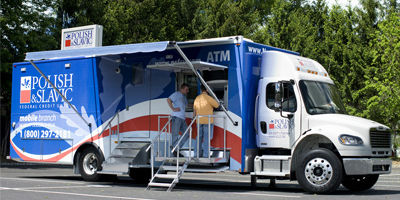 with Anthony Burnett, Level5
As the cost of technology decreases and consumer behavior trends toward web-based banking over in-branch visits, an opportunity is presenting itself in the form of Mobile Branches. A mobile branch can come in many shapes and sizes – from a simple ATM to a staffed, full-service branch. However, regardless of size, all mobile branches share one distinct advantage over their brick and mortar counterparts—maneuverability.
Brick and mortar traffic has been declining since the inception of internet banking, and for a while now, financial institutions have looked for ways to bring people back into the branch. However, more institutions are beginning to think "outside the branch", implementing mobile branches into their distribution strategy— seeking out the customer, rather than waiting for the customer to find them.
John Baker, CEO of MBF Industries, claims that mobile branch sales have increased 10-15% year-over-year for the past three to five years. He predicts that those numbers will continue to increase as more institutions become keen to the cost-effective benefits offered by the mobile branch. Additionally, LEVEL5 sees the mobile branch as another physical channel to help banks and credit unions establish density in their markets. The physical channel is only a part of the overall strategy, but it synchronizes the automated and mobile channels with the omni-channel strategy.
If your institution is thinking of adding a mobile branch to its repertoire, here are 5 things you'll want to consider before manufacturing:
Location
As with all decisions about branching, the location is the most important. When choosing a location for the mobile branch, the bank or credit union needs to think about today and tomorrow's money. Temporary locations are very effective to help build brand awareness and market penetration, but will likely never be a replacement for a full-service location.
However, locating a mobile branch at a concert, in a park, or other high trafficked areas can help educate prospects about the bank or credit union and display its presence in the community. For existing customers, the branch can function as full service with the use of technology such as Interactive Teller Machines (ITMs) and ATMs.
The portable nature of the facility, such as a modular wall system build or a modified shipping container, allows for quick setup and take down, so the mobile branch is in fact…mobile — proving yet again that the strategy for the mobile branch works in concert with the institution's entire omni-channel strategy.
Branding
One of the biggest advantages of the mobile branch solution is branding. The entire branch is a billboard for the bank or credit union and serves to build brand awareness in locations that the institution could not normally get to in mass. For example, a mobile branch located in a high-traffic or dense area like a sporting event, concert, or park helps the bank or credit union serve existing customers while reaching new ones.
Investing in branding is the biggest "bang for the buck" way for an institution to allocate dollars. Making sure existing and potential new customers know who you are and what you offer seems like a "no brainer", but often banks and credit unions make too many assumptions about their value proposition to the community. Making that value clear through branding can increase sales, deepen market share, and boost customer satisfaction.
Technology
The decreasing cost of technology is really what has made the mobile branch a cost-effective option for institutions—specifically the cost of data. Ten years ago, it cost institutions a lot to simply power an ATM, considering the expense of internet. Now, not only do mobile branches have an ATM, but multiple. They can also come packed with self-service tools such as interactive kiosks and ITMs. Branch employees can have personal workstations for loan processing, and digital signage can be used to promote, cross-sell, and educate visitors on products and services. Simply put, if it's used in brick and mortar, it can likely be used in a mobile branch as well.
Staffing
Depending on the overall purpose of the mobile branch, you can choose to have staff or not. A simple mobile ATM for a concert or festival does not require employees. Furthermore, if a mobile branch is outfitted with self-service technology, it's also unlikely employees would be needed. However, if the purpose of the mobile branch is to increase loan origination or financial advice, then a staff might be needed to manage the branch at all times.
Flow
The "flow" of the branch is a function of the purpose of the branch combined with the physical limitations of the facility. By definition, the mobile branch is small and portable. Therefore, the flow will be influenced by these components. In many markets, the mobile branch will likely be educational and provide access to cash. In this case, the flow is well-defined via signage and focuses on flexibility to make it easy for customers to interact with the branch's technology. Loan-focused branches need comfortable spaces for customers to sit and have some privacy. Every application of the mobile branch can be different, and the flow should be tweaked to meet the demands of the market it is serving.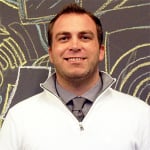 Matt Deaton is the Marketing Manager at Codigo, a Louisville. KY-based technology company that develops retail engagement tools such as digital signage, interactive kiosks, and on-hold messaging. Codigo has served ...
Web: www.gocodigo.com
Details