5 things to do before you leave your current job
It's always hard to leave a job, especially if you've been there for a long time and enjoy the work you do. But when you feel the time is right for a change, it can be a really exciting time. Before you leave for good, here are a few things you should do…
Spring cleaning: Your computer probably feels like it's a part of you, but if it's a company issued one, you may have to return it before you leave. If this is the case for you, make sure you do a little tidying up before you hand it over. Clean off any personal files or photos and make sure you delete any saved logins and passwords. You don't want a total stranger having the password to your online banking or Google account.
Roll it over: If you're lucky enough to have a retirement account that your company contributes to, the contributions will stop as soon as you get your last paycheck. If your new job will have a similar benefit, you may want to roll it into your new 401k or open an IRA to help with your retirement savings. Figure out what will work best for you and don't waste time making the change.
Break it to them gently: In most workplaces, there are coworkers you're close to and those you aren't. When it comes to those coworkers who are more like friends, you probably don't want them to find out that you're leaving via the rumor mill. Find some time to clue them in to what's going on before word gets out and makes its way to them.
Schedule some time: It's not easy to leave a job on Friday afternoon and start a new one on Monday morning. Allow yourself some time to get physically and mentally prepared for your new position. Find out when your new job wants you to start and try and let your current employer know as soon as possible. This way you'll hopefully be able to schedule yourself a few extra days to adjust to the change.
Be thankful: Whether your current job was a great experience or a terrible one, you've probably learned a lot in your time there. Take some time to speak to the people who helped further your career and let them know how much you appreciate all that they've done for you. Your coworkers will remember your gratitude.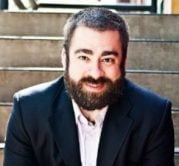 John Pettit is the Managing Editor for CUInsight.com. John manages the content on the site, including current news, editorial, press releases, jobs and events. He keeps the credit union ...
Web: www.cuinsight.com
Details