5 ways to save money when you're broke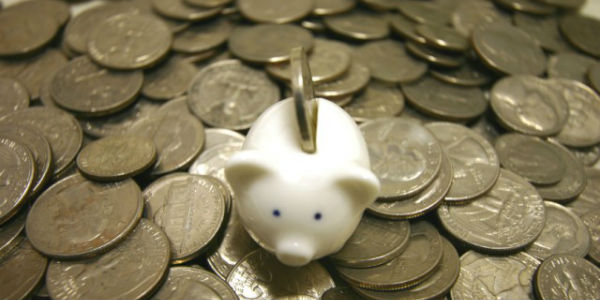 by: Sienna Beard
It can be hard to save money at any time, but it is particularly difficult when you feel like you are broke. If you can barely afford your bills and you are living paycheck to paycheck, saving money is probably one of the last things on your mind. However, you can still save money when you're broke. In fact saving money, even if it is a little, is a key step to stop being broke.
As long as you are making some money, you should be saving some. Especially if you routinely have insufficient funds, it's important to make a habit of saving money. Despite the fact that you have little extra funds, there are ways to save. Cutting costs, sticking to a budget, and saving a little at a time are all ways that you can save money, but there are other ways as well. Here are five ideas to consider.
1. Cut out the extras
An easy way to save money when you're broke is to cut costs. You may think there is nothing you can cut out at first, but think a little harder. If you are truly "broke" then you need to let some things go. Do you really need such an expensive cell phone plan? What about cable television? Can you use the internet at the library or use WiFi instead of paying a monthly fee? There are many things that we considered necessities that are really just extras, and cutting some of those will quickly free up more money. Take a look at your monthly bills, and decide what is really necessary. If you want to stop being broke, you may have to cut out some of the extras for a while.
continue reading »