5 ways you're holding yourself back
Sometimes, it feels like the world is out to get you. Other times, you're your own worst enemy. Here are 5 ways you may be holding yourself back.
You're not reflecting: Nobody knows you better than you, and if you're not taking enough time to reflect, you'll never get anywhere. You get so caught up in your work, that you never have time to figure out what you want for yourself, and instead focus on everyone else opinion of you. Sure, maybe you're great at your job, but have you stopped to think that maybe you dream about doing something different?
You're not changing your plans: You may have let someone get inside your head at a young age and tell you that you have to go to college, get a job, get married, buy a house, have kids, etc. Maybe it hasn't worked out exactly that way so far. Who cares? Stop trying to catch up with your old plans, and make some new ones. Don't live in a dream world. Live in your present, no matter what that looks like.
You haven't cut out the negativity: If there are people in your life who keep saying that you can't accomplish your goals, it's time to trim the fat. Those negative people are the fat. Get rid of them. Or at least stop listening to them. Maybe your old buddy means a lot to you, but stop putting stock in what he has to say if his words aren't helping you achieve success.
You can't get past yourself: Stop criticizing yourself so much. Be encouraging. Be a little more like Stuart Smalley. Tell yourself that you're good enough, you're smart enough, and doggone it, people like you. No matter what mistakes you've made, forgive yourself and move on.
You're burning out: Your best version is a well-rested version. Get more sleep. Take a break once in a while. Do good work and know your limits. Sometimes, you need a vacation.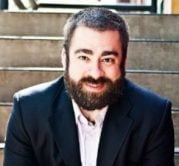 John Pettit is the Managing Editor for CUInsight.com. John manages the content on the site, including current news, editorial, press releases, jobs and events. He keeps the credit union ...
Web: www.cuinsight.com
Details