6 Key Considerations for your Credit Union Technology Plan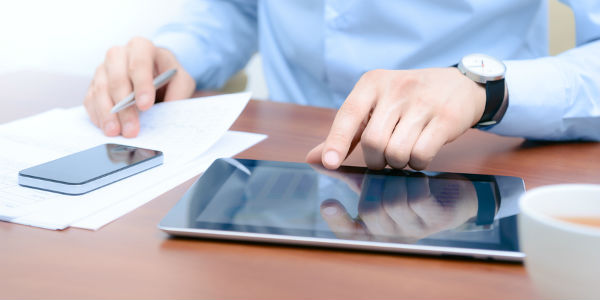 In our work, Ongoing Operations interacts with credit unions daily helping to establish robust long-term technology plans.   In our research and from our exclusive work within credit unions – we have found there are 5 key changes coming to credit unions regarding future technology.  Some impact members and member service – some impact back office but either way – you don't want to miss these trends.
Impact of Cloud
Sure, everyone has heard of the cloud. Nobody knows what it actually is.  That being said – don't underestimate the impact it will have on your credit union.  The ability to move to a higher performance, cheaper cost, more reliable platform will impact your back office in key ways.  Aside from lowering IT expenses (or at least slowing their growth) credit union community clouds will offer great ways to collaborate on unique technology differentiators.  Most importantly a robust cloud strategy will refocus your technology team on solving efficiency and innovation problems for your members (such as some of the things below) instead of focusing on infrastructure and the nuts and bolts.  Imagine your IT Team having the time to handle key research projects, analyze a lot more data, or develop strategy plans to deploy technology targeted at millennials.    Any way you look at it – cloud will disrupt much of the back office IT systems in credit unions and improve the competitiveness of credit unions.
CUFX
CUFX is an open standard being adopted and established by many of the larger credit unions in the industry.  Led by the CUNA Technology Council, CUFX aims to make sharing data and interfacing to new platforms much simpler and stable.  The hope is to avoid having to pay cores for every interface and unlocking credit unions ability to innovate and customize their member technology.    This strategy is key for credit unions to get behind and push core vendors so that credit unions can innovate even as cores consolidate and reduce innovation and R&D expenses.
Mobile wallet impact
Credit Unions will continue to see new entrants into financial services looking to either tap into the credit union ecosystem or continue to syphon off key members required for credit union futures.  Estimates from 50 to 80 million unbanked consumers present a huge opportunity for credit unions to establish relevancy and take advantage of lower costs of payments and unique ways to impact members locally.   Credit unions need to unite and develop comprehensive mobile strategies equivalent to early stage online banking strategies but much more powerful.  Mobile is going to impact credit unions way more than the internet and things are going to move quicker than ever before.  Get ahead of your membership – study mobile wallets and new payment innovations and be ready for a whole new future.
Future Security Concerns – DDOS
In the old days a firewall was all you needed.  These days IT security policies, penetration test, Intrusion detection and prevention  are the norm.  Even so – new threats are emerging that can be distracting and disruptive.  DDOS leads the pack.  A modern DDOS attack doesn't just take your website offline – it can disrupt e-mail, your shared branching connection and anything else running over your internet connection (which is pretty much everything).   These attacks can take days to mitigate and can disguise other wire fraud or security attacks.  Build your DDoS mitigation and risk assessment plans.  Perhaps buy a solution and look beyond the fact that you outsource your website – it takes 5 minutes for a hacker to figure out what to attack and disrupt the entire credit union, call center, e-mail and all delivery channels.
Data Analytics
Big Data is the future – credit, debit and other transaction sets are limited in history and limited in functionality.  Credit unions need to push their suppliers and payment vendors to improve the data collected and analyzed so that credit unions can target the right members at the right time and compete when the opportunity exists.  If your member has a big auto repair bill – the credit union should be offering extended warranties or new car loans.  Members should be able to track key information in their financial institutions (such as a receipt or unusual transaction).  All of this requires better rails and plans to take advantage of the huge amount of data controlled and logged by credit unions.
Telecom
With more and more credit unions moving to cloud and continuing to look to leverage cloud technology –telecom becomes more and more essential by the day.  Credit unions should be focused on long-term plans that enable expansion of capabilities and capacity easily as well as layering redundancy.  More and more services will be delivered over critical telecom channels and the need for lots of high quality bandwidth cannot be underestimated.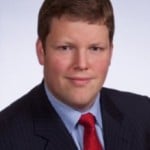 Kirk Drake is founder and CEO of Ongoing Operations, LLC, a rapidly growing CUSO that provides complete business continuity and technology solutions. With its recent acquisition of Cloudworks, Ongoing Operations ...
Web: www.ongoingoperations.com
Details