6 things that will cost more in 2014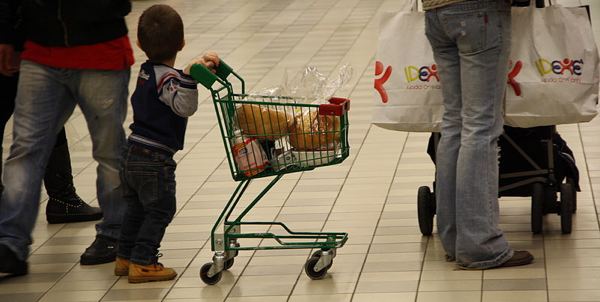 Expect prices to rise on a handful of key items, including chocolate, satellite TV and cars
Prices will rise in 2014. They always do.
But prices shouldn't climb too much overall, barring any surprising developments that put the U.S. economy into shock. Inflation is low, at 1.2 percent, according to the most recent calculations from the Bureau of Labor Statistics. Still, if all goes as expected, some things will cost more than others in 2014.
So which items might give you sticker shock? To prepare your budget, here's a rundown of things that will likely be more costly in 2014 than they were in 2013.
Food. The U.S. Department of Agriculture predicts that food prices overall will rise about 3 percent in 2014. But some items on the menu — chocolate, beef, bread and cereal — will climb considerably higher.
Why the rise in prices? "Demand is skyrocketing to the point that it outstrips supply," says Michael Levin, assistant professor of marketing at Otterbein University in Westerville, Ohio. He is referring to a cocoa shortage, which caused chocolate prices to creep higher in 2013 over 2012. Some experts are suggesting prices could climb as high as 26 percent in 2014.
"Consumers can expect to pay higher prices for middle and higher premium labels. It will be interesting if mass brands such as M&M's, Hershey's and Snickers pass along those costs," Levin says.
Beef prices for consumers have also been predicted to climb 3 to 6 percent because there is currently more demand than supply. The USDA has suggested that an increase in the cost of wheat and wheat flour may cause bread and cereal prices to rise in the supermarket in 2014, possibly 4 to 5 percent higher than in 2013.
Clothing. Here's your excuse to shop. According to Kristina Michniak, a global apparel manager at Spreadshirt, an e-commerce platform for individuals and companies to sell and buy T-shirts, cotton-based products will likely increase by 5 to 8 percent in 2014.
Why the rise in prices? Blame it on expected unfavorable crop conditions and the need to use the fields for other crops, according to Michniak. She also thinks that simply anticipating the increase of prices will have a psychological effect on manufacturers, many of whom will raise their clothing prices in 2014 regardless.
Houses. This is good or bad news, depending whether you're a seller or a buyer. "Home prices are on the rise and should continue the upward trend due to the previous downturn over the past several years," says George Cook, executive professor at the Simon Graduate School of Business at the University of Rochester in Rochester, N.Y.
continue reading »