7 Instagram accounts you MUST follow for credit union marketing ideas
Believe it or not, not all good marketing ideas for credit unions should come from other credit unions. Because Instagram is so new for CUs, I would venture to say that creating effective content ideas for this platform are even more challenging.
At Social Stairway we follow MANY different IG accounts for inspiration… and we wanted to share a few with you! So, here are a few you might want to consider following for ideas to include in your next CU campaign. And believe it or not, NONE of these are other CUs!
#1: MAC Cosmetics
I bet you didn't think I'd start with a make-up company! Well there's a lot your CU can learn from MAC Cosmetics about running a successful Instagram channel. First, they post a TON of content (almost every 2 hours or so), and there really is something for everyone. Now I'm not suggesting that your CU needs to post 10 times per day, but 4 times per week also might not cut it if there's not enough variety in your content.
Think behind the scenes videos and photos, member generated content, fun and entertaining, and useful information that position your CU staff as the caring and trusted advisors they are. How about short demo videos on setting up the new mobile app, bill pay, or filling out a tricky portion of your online loan application?
These videos don't need to be perfect. Encourage staff to be informal and real. This will likely resonate more with your followers and members anyway. Being authentic and helpful should be your goal.
#2: Chase Bank (Don't Hate Me!!)
Ok, I know I'm treading on thin ice with this recommendation, but stay with me for just a minute. I'm NOT recommending that you BANK with Chase, but I do think you might be able to learn a thing or two from what they are doing well on Instagram.
First, they are embracing what works on the platform, rather than trying to force users to listen to what THEY want to say.
For example, they know that beautiful food works well on IG. So, they pepper their feed with gorgeous images of meals in context that will play well in a user's feed. And instead of calling out their brand with forced graphics on top of these images, they subtly put their credit card somewhere on the table.
They are creating content that fits seamlessly within a user's experience on Instagram, while remaining, perhaps unconsciously, top of mind for that user.
Chase also does a fantastic job of tagging others in their posts when relevant (@navybeachmontauk). They brand their posts with unique hashtags, in the case shown the hashtag they use #sapphiresix and #chasesapphire, but Chase doesn't forget trending hashtags as well, in this case… #montauk.
There's A LOT your CU staff can learn here!
#3: Chubbies
You will likely enjoy this feed the most. Now much of their content is inappropriate, even for this blog. BUT they know their audience and they aren't afraid to have some fun. I urge your CU staffers to loosen up and show off the fun side of your organization. And it's also important to humanize your brand, and Chubbies does a fantastic job with this!
Feature a beautiful bag lunch competition or the healthiest (or unhealthiest) afternoon snack and show off picks from the break room. How about branch Instagram takeovers or a weekend away vacation segment from a staff member who is traveling somewhere awesome?
Anything to show off your most important asset… your employees!
#4 & #5: Califia Farms and Avidia Bank
This account does a fantastic job of promoting their products in a beautiful and authentic way. The look and feel of their images are consistent and fit well within their brand. And they do this WITHOUT a bunch of forced graphics, which is a mistake we see a lot of from credit unions.
Why not create a mascot for your credit union and then feature him/her doing fun things at branches or behind the scenes? Avidia Bank has done this well with their @banksmartmax, who has his own IG account, but is also often featured in their posts. Be creative with this concept, and again, have some fun!
#6: Dictionary.com
On this account, Instagram users know exactly what they will be getting when they follow them… a word or quote of the day, every day. These posts are on beautiful backgrounds or images and are there every single day, without fail.
The message here… be consistent, be transparent about the value you will bring followers and be creative with your approach to sharing that content. And remember the aesthetics of your posts matter a lot, so post images that are beautiful, even if they are just a definition or quote. If a dictionary can do it so can you!
#7: Target
Now, I get that big brands like Target aren't great for comparing CU marketing, but they are doing one thing that I believe your staff can learn from. They are doing an amazing job of leveraging social media influencers, with large online followings, and they are doing this really effectively.
In fact, in almost every single post by Target they tag another account to help organically grow their reach. And your CU staff can do this too! Start by brainstorming the top 10 local/regional celebs in your area. Think local news stars, radio personalities, artists or well-regarded coaches, teachers, local leaders or athletes. Then check out their social media presence and see if it fits within the culture of your institution.
Once you find a few people you think fit your purpose, reach out and see if they will let you share or re-post their content. Often this type of co-marketing provides enough benefit for both parties compensation isn't even necessary.
Need help implementing these kinds of ideas for your credit union? Contact us today as we love this stuff and we can definitely help!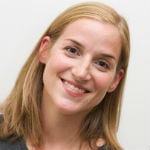 Meredith Olmstead is the CEO and Founder of FI GROW Solutions, which provides Digital Marketing & Sales services to Community Financial Institutions. With experience working with FIs in markets of ...
Web: www.figrow.com
Details