7 lessons I've learned from talking to credit unions this year
We've had a truly amazing year at FI GROW. From our rebranding in April and adding some amazing new team members, we are thrilled with all we have accomplished. And we wanted to take some time to share 10 lessons we've learned from working with credit unions this year.
Most Marketers Don't Understand What We Do –Our work with clients varies from high level strategic planning and training all the way down to social media implementation and content curation. So in many ways we do work that moves from CMO levels of planning and strategy all the way down to marketing associate daily or weekly tactical steps. Both are incredible valuable in any marketing department. But often middle level managers forget the strategic side of things as they are overwhelmed by the day-to-day of their jobs. It's important to pause at least monthly and dedicate time to look back, so you can more effectively then continue to look forward.
Marketers are Still Not Empowered to Make Decisions –Which is mind-boggling if you really think about it. But we continue to see marketers stifled by SVPs or CEO who are micro-managing them at every turn. At some point if you hire competent smart people you have to trust them and just let them do their job.
Risk Taking is All Too Often Non-Existent –Don't take this the wrong way, but believe it or not, everything we try is NOT a resounding success. And that's OK! Actually, sometimes failure is essential to really learning the best way to do something. So even if you aren't sure about what results might happen, be honest about the risks, protect your brand and member experience, manage internal expectations and then GO FOR IT!!
Budgets are WAY Too Tight for Digital Success –It continues to surprise me that even in 2018 we are still fighting for every penny of budget in the digital space. Guys… the big banks and FinTech companies are killing you on spending. Optimize your efforts for local search and get busy with some paid ads to support your other online efforts! And don't shoot the messenger… but spending $1k a month just isn't going to cut it.
Senior Leaders Want to Talk Strategy, And Some Marketers Don't Get That –We are mentioning this again because it's very important that you communicate big-picture effectively in order to demonstrate the need for budget. And when marketers focus on vanity metrics like clicks, engagement and impressions senior managers just don't see value. Focus on tying those tactical efforts and successes to new loans and member growth and then report on those numbers to your CEOs and Board of Directors. This will be much more valuable for everyone involved.
Some CUs and Community Banks Seem Stuck in their Niche –Over the last few months we've had a number of clients ask us to help them with coordination of website redesigns. And we are finding that they are very reluctant to trust web design agencies who don't have huge amounts of experience with other Financial Institutions. While this is understandable, we continue to push them to think outside that FI box as so much innovation happens when you work with people who come at things from new perspectives. Again, sometimes taking risks and trying agencies with great references from a multitude of industries might serve your FI well in the long run.
Personalizing Experience Isn't Happening –When you have the ability to customize your customer's digital experience based on their recent activity or indicated areas of interest, this is where the magic happens. But when marketers are pulled in a thousand directions on a daily basis and are constantly asked to fill in the blanks on other tasks, being able to focus on digital experience can be tricky. Ideally your FI should work toward having a staff member dedicated to ensuring a high quality customer experience, and this simple must include personalized content online and in your mobile app.

BONUS
FIs Are Not Treating Their Websites as Assets –In all likelihood your FI's website will receive more traffic than all of your brick-and-mortar locations combined. So, we consistently push marketing departments to demand that budgets for those digital branches need to reflect this traffic and be larger and categorized appropriately.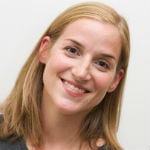 Meredith Olmstead is the CEO and Founder of FI GROW Solutions, which provides Digital Marketing & Sales services to Community Financial Institutions. With experience working with FIs in markets of ...
Web: www.figrow.com
Details