70 million Americans teetering on edge of financial ruin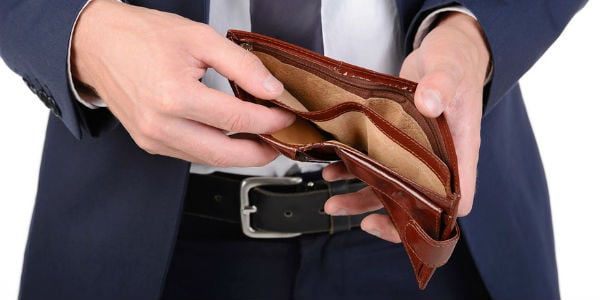 Americans now even more irresponsible about money.
by: Catey Hill
In the past few years, the job market has vastly improved and home prices have rebounded — yet Americans are becoming even more irresponsible when it comes to saving for emergencies.
According to a survey of 1,000 adults released by Bankrate.com on Tuesday, nearly one in three (29%) American adults (that's roughly 70 million) have no emergency savings at all — the highest percentage since Bankrate began doing this survey five years ago. What's more, only 22% of Americans have at least six months of emergency savings (that's what advisers recommend) — the lowest level since Bankrate began doing the survey.
These findings mirror others — all of which paint an abysmal picture of Americans' ability to withstand an emergency. For example, a survey released in March by national nonprofit NeighborWorks America also found that roughly one third (34%) of Americans don't have emergency savings.
Greg McBride, the chief financial analyst for Bankrate.com, says these low savings reflect that households haven't seen their incomes ramp up and thus "household budgets are tight." Plus, he adds "people don't pay themselves first — they wait until the end of the month to save what's left over and then nothing is left over."
continue reading »