8 outside-the-box ways to find a home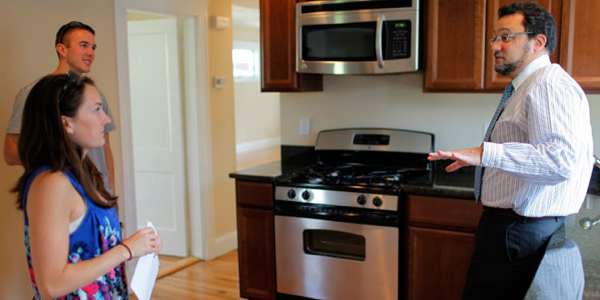 Finding the perfect home for your needs, wants and budget can be a challenge even when mortgage rates are low and there are plenty of properties for sale. But when fewer homes are on the market, buyers and their real estate agents must find creative ways to maneuver around the competition.
By Michele Lerner, HSH.com
According to the National Association of Realtors, while inventory levels rose in September for the fifth straight month, the supply of non-distressed homes remain well below normal.
Danny Hertzberg, a Realtor with The Jills Group with Coldwell Banker Residential Brokerage in Miami Beach, says that when inventory is low, buyers need to establish their priorities in terms of price and the type of home and neighborhood they're searching for. If low inventory makes your search a challenge, you need to be willing to think outside the box.
8 outside-the-box ideas for finding a home
No. 1: Set up an alert system
"We always set up our buyers with daily automatic emails and text alerts with new listings based on their criteria from the past 24 hours," says Russ Murray, broker/owner of Buyer's Resource Real Estate in Greenwood Village, Colo.
"When the market is highly competitive, I'm proactively searching for new listings multiple times a day. We're in the process of transitioning to a system that can give us and our clients immediate alerts when a property is listed."
continue reading »