8 ways to save by going back to basics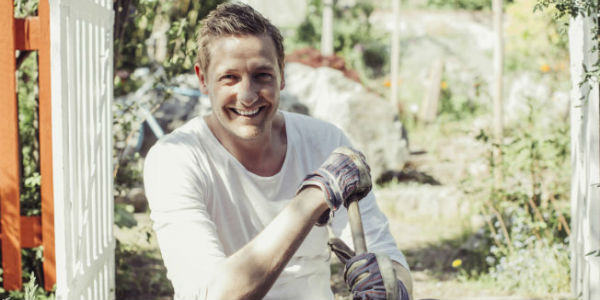 From growing your own veggies to brewing beer, the DIY life can lead to big savings.
by: Katy Marquardt
Whether it's for political, ideological, economic or environmental reasons – or because it's just plain fun – a growing number of people are embracing elements of old-fashioned homesteading. Of course, people have been growing their own food and raising livestock for eons. But in recent years, such practices have taken hold in cities and suburban areas, and they've particularly caught on with younger generations. So-called "urban homesteading" can involve anything from setting up an apartment-balcony container garden to fencing off a section of the backyard for chickens, or even simple projects like canning your own jam.
Saving money is just part of the appeal. Many people also have a strong desire to "do something physical in a world where we're spending lot of time 'liking' things on Facebook and not doing something with our hands," says Erik Knutzen, who co-authored "Making It: Radical Home Ec for a Post-Consumer World," with his wife, Kelly Coyne​. The Los Angeles-based couple also runs the site RootSimple.com, about DIY living.
Here are eight ways DIYers and aspiring homesteaders can snip their spending and embrace a back-to-basics lifestyle:
Feed your egg habit. These days, it's more common for city dwellers to have a chicken coop in the backyard, and many cities have allowed residents to keep egg-laying hens. "They're very easy to raise," says James Bertini​, co-founder of Denver Urban Homesteading. He adds that chickens require less work than taking care of a dog. The big question: Do you really save money with backyard chickens? "Compared to organic eggs at the supermarket, yes, but if you're talking cheap eggs, no. But we're eating better-quality food," he says. According to BackYardChickens.com, the cost of hens can range from $3 to $30, depending on factors like age and breed, and feed costs approximately $15 a month for three hens. You could construct a coop for free with a little creativity and recycled materials; otherwise, you might purchase one for about $500, according to the site.
continue reading »