A branch on the go
Stepping Stones Community Federal Credit Union uses a cargo van to serve members where they are.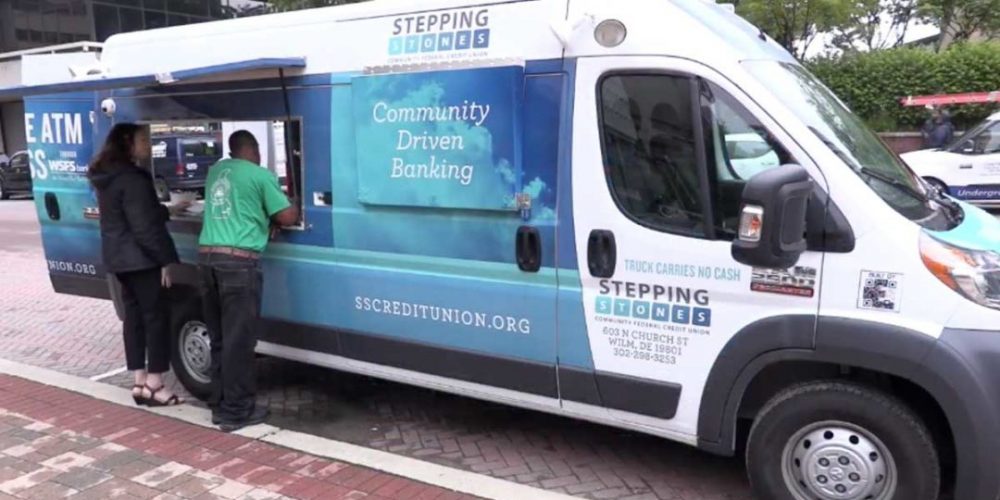 When Stepping Stones Community Federal Credit Union was exploring ways to grow membership, it  took to the streets in a converted van that became a branch on wheels.
"We are in the city. While people can't travel because of the pandemic or because they don't have the income to do so, we go into the community and provide the service they need," says Blanche Jackson, CEO of the $4.5 million asset credit union in Wilmington, Del.
The credit union began exploring the "Bank on Wheels" van in 2017 as a way to spread its message. After completing a core conversion, Jackson says they realized they could also open accounts and print ATM cards because of their new core platform.
With the assistance of Discover and Barclay Banks, the van—a retrofitted Dodge Ram cargo van wrapped in credit union branding—debuted in 2018. The credit union has tripled its membership since, Jackson says, growing from 414 members and $1.7 million in assets in 2018 to 1,068 members and $4.5 million in assets today.
continue reading »