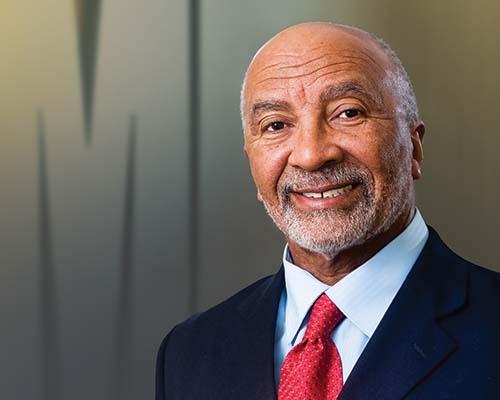 Bert Hash's success in leading MECU of Baltimore gains him the title of 2012 CUES Outstanding Chief Executive.
While Bert J. Hash Jr. has held only one job in the credit union movement, his record of success in that position has earned him one of the industry's top honors. Hash, president/CEO of MECU of Baltimore in Maryland, is being honored as CUES Outstanding Chief Executive for 2012 on Nov. 4 at CEO Executive/Team Network™.
His nomination for the award by the MECU Board of Directors came as a shock to Hash, a CUES member who has worked in the financial services industry for 43 years. Hash was attending a baseball game of his beloved Baltimore Orioles when he received an unexpected phone call from CUES Chairman Lary McCants, CCD, CCE. The president/CEO of $856 million IBM Southeast Employees' Federal Credit Union, Boca Raton, Fla., was calling to notify Hash of his selection.
"I was totally surprised, honored and humbled at the same time," recalls Hash, who has been at the MECU helm since 1996. "I'm grateful for the recognition, but it's something I accept on behalf of the (MECU) team, because they are the ones who make it happen."
During 16 years under Hash's leadership, MECU has grown from a single branch into a multi-location institution covering the Baltimore area. Among the major factors in that expansion are Hash's rapport with the credit union's employees, board and members, his commitment to serving the community, and a dedication to constant training for himself and the staff.