A look back with Jeff Post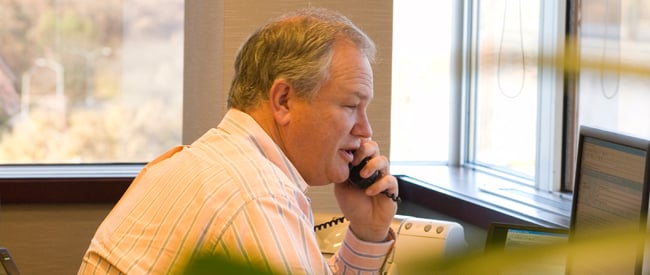 Retiring CUNA Mutual CEO shares his leadership insights and lessons learned over the years.
Jeff Post recently announced his retirement from CUNA Mutual Group, where he served as president/CEO for nine years.
Bob Trunzo, president of CUNA Mutual Group Insurance and Financial Services, will take the company's corner office January 1, 2014.
Post is credited with guiding CUNA Mutual Group through the Great Recession and in making a comeback where today the company is reporting steady profits and record capital. He also oversaw a restructuring of the company, which helped it become more adept and nimble in responding not only to the needs of its customers, but to the volatility of the financial services marketplace as well.
He sat down with Credit Union Magazine to reflect on his role as CEO of CUNA Mutual Group and the legacy he is about to leave to the credit union community.
Credit Union Magazine: What has been the key to your success over the years?
Post: When people ask what my mantra is, I always tell them it's "right person, right job, right results, right now."
Running a company the size of CUNA Mutual Group, as CEO, there's not a lot I can do day to day to make a ship this size turn in the right direction. But what I can do is provide the leadership, provide the direction and get good people around me.
And you know what? If I can replicate that with all of my direct reports—now we have 15 good people. If they can do that with their direct reports, well, you understand how the math works.
The "right person, right job, right results, right now" approach has served me very, very well.
Credit Union Magazine: I realize it's comparing apples to oranges, but how would you compare your experience at CUNA Mutual Group and Fireman's Fund Insurance [where Post also served as CEO]?
continue reading »