A Marketing Lesson from an Italian Grandmother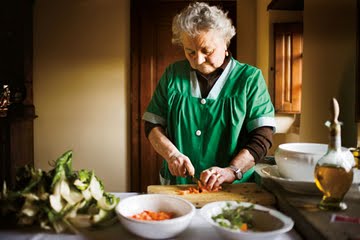 By. Gary Weuve, CUNA Mutual Group
Not too long ago, a friend's Italian grandmother taught me how to make risotto. I watched intently as the elderly woman showed her granddaughter the key step. The secret, she said, was in the stirring. You need to constantly stir for the risotto to come to a creamy consistency. I couldn't help but think that marketing the investment program at your credit union is a little like making risotto, constantly needing to stir to create sales consistency.
When I started in the financial services business over thirty years ago, the saying was "Always be selling!" Today, that mantra has evolved to "Always be marketing!" It is important for you to continuously "stir the pot" of your marketing program. In other words, your marketing efforts need to always be top of mind.
As you work through your 2013 plans for your investment program, consider reframing the way you think about your marketing efforts. The marketing methods of the last few years and even the last few months are not as effective as they once were. The market meltdown of 2008, the scandals of Wall Street, and the most recent financial uncertainty in Europe have caused the investing public to be distrustful towards anyone associated with the investment industry.
In light of this current environment, there are three marketing principles you need to focus on:
Everything the investment program does is marketing.
Everyone associated with the investment program is a marketer.
Every marketing message must be addressed to specific groups.
Let's start with everything you do is marketing. Whether it is the educational articles you place in the credit union's newsletter, the investment and financial planning advice provided by the advisors, or the process for on-boarding a new client, it is all marketing. These activities are making a statement about the program. Execute them well and members will seek you out for information and assistance while new clients will sing your praises to their friends, family, and important business connections.
Next, consider everyone associated with the investment program to be a marketer. Make sure that staffers such as coordinators and/or sales assistants understand their roles in delivering the world-class experience you envision for your members and clients. In addition, individuals you select to speak at your workshops should be accomplished presenters with a message that will interest your audience. Every contact with a client or prospect is an opportunity to express your attitude about the investment program.
Finally, it is important for you to target your marketing efforts to the proper audience. There are three that you should consider. The first is prospects within your niche membership group, whether they are near-retirees, retirees, or employees of one of the credit union's small employer groups. Your marketing message to a niche group should be shaped around solutions and not specific products. The group's members need to understand you have the answers to their difficult financial problems.
Clients of the program comprise the second target audience. You must constantly remind them why they chose your credit union as their source of financial advice. Remember, the clients should feel it is all about them and what the program's advisors do on their behalf.
Lastly, you need to market to the credit union staff. Staffers should understand why the investment program is part of the credit union's product offering and what you do for members. Specifically, what are the steps of your sales process and how do members benefit? You will also want to coach the employees on ways to identify a prospect for the investment program and the words to use when making a referral.
I also would like to share an observation I've made over the last several years. As their client base and production levels increase, many investment programs fail to alter their marketing processes; programs that peak and then struggle to break through to the next level of production are relying too heavily on past marketing methods.
Of course, with a new program, you must rely on public marketing, staff referrals, and workshops. But as the size and maturity of the program develops, your marketing methods should evolve. For example, programs that reach per-advisor averages of 400 clients and $30 million of assets under management need not rely as strongly on staff referrals as a marketing tool. Instead, if clients are properly nurtured and developed, they should become built-in marketing machines that introduce you to qualified prospects from your targeted group or groups.
As you work through your 2013 marketing plans, remember the cooking lesson from that Italian grandmother: constantly stir the pot. A stir-the-pot marketing strategy targeted to your main audiences will allow your advisors to take full advantage of the opportunities presented through your credit union's investment program.
I wish you good marketing!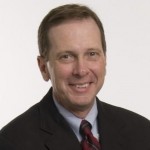 Gary A. Weuve is a recognized leader in the institutional financial services industry. As a trainer, author and business coach he has helped thousands of financial advisors and investment programs ...
Web: www.cunamutual.com
Details