A New Year financial 'cleanse' for millennials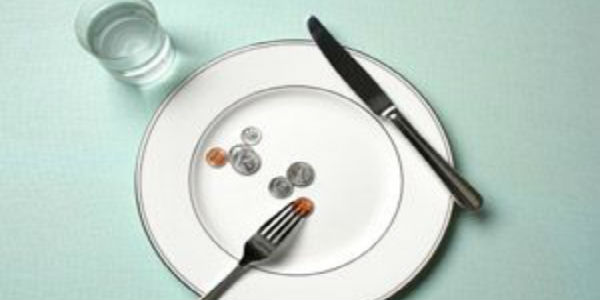 Let's face it – some New Year's resolutions are more enduring than others. As always, some of the most common resolutions this year are to lose weight or eat healthier. But did you know that "save more," "pay off debt," and "spend less" also made the list of most common New Year's goals? For the largest and most talked about generation of consumers – the millennials – financial literacy is perhaps the most sustainable and realistic goal for 2015.
Making up 25% of the U.S. population, millennials have tremendous spending power and very specific personality traits. They are optimistic, confident, savvy and loyal. But generally, millennials have a poor level of financial literacy. A 2014 Financial Industry Regulatory Authority Foundation survey found that only 18% of millennials could answer four out of five basic personal finance questions correctly. By utilizing their credit union as a resource, millennials can resolve to make the following realistic and sustainable financial resolutions:
Determine your financial health. A new year is a fresh start to take inventory of spending habits. As a millennial, you may be searching for full-time work, planning a wedding, moving across the country, and/or still chipping away at student loans. Can you imagine doing this without a budget? Solidify yours by setting up savings plans and eStatements at your credit union and utilizing apps and online resources that make budgeting manageable.
Invest in yourself. Though salaries may be low and expenses may be high for those just starting out, millennials should know that saving is important at every stage. Retirement may still be years away, but now is a critical time to start saving. Consider opening a 401(k) retirement savings account now, rather than waiting until your 30s or 40s.
Consolidate and eliminate debt. On average, millennials can accumulate $30,000 in student debt and $4,000-$5,000 in credit card debt by the time they even enter the workforce. Take budgeting and saving a step further by creating a plan to eliminate debt. Work with a trusted advisor at your credit union to understand your current debt and planning options such as pay as you earn, income-based repayment and loan forgiveness, if necessary. Additionally, many websites will provide a copy of a copy of your credit score, often for free.
Be cautious with credit. For millennials' payment preferences, we know that plastic is king. According to a CreditCards.com survey, about half of 18-29 year olds prefer to pay with plastic. And of that group, millennials preferred debit to credit by a 3 to 1 ratio. Having grown up in a rougher economy, millennials are more hesitant to rely on a credit card than previous generations. And while building a good credit score is important, restricting credit card use may not be a bad idea.
When used responsibly, credit cards can be useful and necessary. But in many cases, interest rates and un-monitored buying habits can interfere with a credit card's intended benefits. Depending on the consumer's lifestyle, however, using a debit card to buy only what you can afford can be a helpful strategy for controlling spending.
No matter what your financial goals for 2015 may be, credit unions can empower you to achieve them. Buzz Points, a rewards program for cardholders, partners with credit unions and local businesses. Cardholders earn points on all debit card transactions, and extra points for shopping locally. In 2014, Buzz Points did extensive research on how credit unions can best address the banking needs of the millennial generation. A free webcast is available on CUNA's website.
For millennials, 2015 is the year of financial literacy. With the help of your local credit union, you can commit to specific financial habits to take inventory of your financial situation, create a budgeting strategy, and eliminate debt and poor spending habits for good. Here's to hoping your 'financial cleanse' is more sustainable and painless than any 3-day juice cleanse could ever be.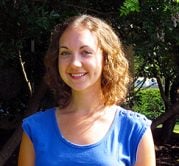 Emily Gasper is a strategic communication and marketing professional based in Austin, Texas. Before joining Buzz Points, Emily was a Marketing Assistant at the Anthropologie home office in Philadelphia, and ...
Web: buzzpoints.com
Details