A strategy to achieve double-digit credit card growth
Suncoast Credit Union sparks a cards surge with an automatic, opt-out approach.
The Credit CARD Act of 2009 raised the bar for ensuring members have the ability to repay their obligations. Today, one Florida credit union employs sophisticated analytics to proactively raise members' credit card limits and remain in compliance with the federal regulation.
"We waited until we were comfortable with our ability to evaluate a members' ability to repay," says Lisa Johnson, vice president of loan administration and compliance at Suncoast Credit Union($9.3B, Tampa, FL).
CREDIT CARD LOAN GROWTH
FOR U.S. CREDIT UNIONS $1B-$10B | DATA AS OF 12.31.18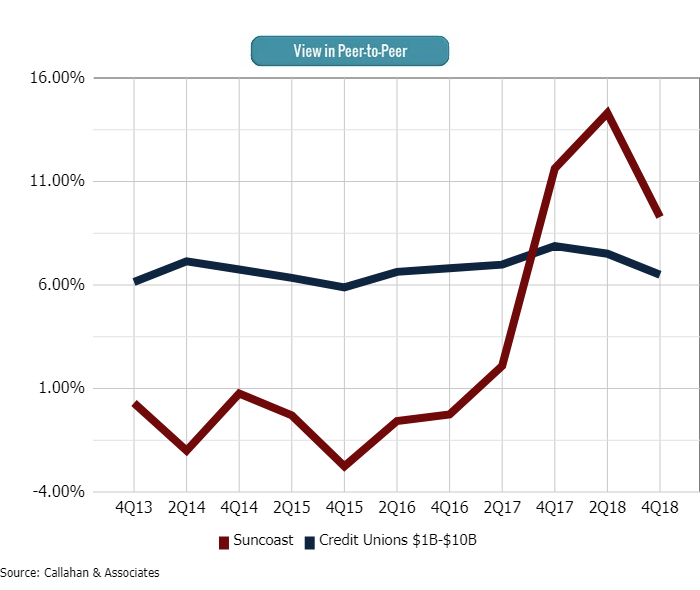 continue reading »