A View from the Trenches: Community Development in Action
I'm pleased to share our credit union's story addressing some of the accomplishments our Community Development Credit Union (CDCU) has achieved as a result of our membership in the National Federation of Community Development Credit Unions (the Federation) and our U.S. Treasury certification as a Community Development Financial Institution (CDFI).   The Federation offers numerous venues and platforms from which our growing coalition of CDFIs can share our experiences and our successes.  In particular the 38th Annual Conference on Serving the Underserved scheduled June 13-16, 2012 in Atlanta, Georgia will provide CDFI certified credit union members another unique opportunity to meet potential partners, form collaborations and share resources that will promote growth and impact our capacity to deliver quality development programs and services to low-income, underserved communities.
There is no shortage of opportunity for CDFIs to improve social and economic conditions in the communities we serve.  My recent career transition from a for-profit business to a CDFI has been eye opening.  I entered a new position in our credit union as Director of Community Development with the challenge of developing and implementing initiatives that would most impact the underserved populations of Northwest Louisiana and Southern Arkansas.  Although I had been actively involved in community development and revitalization efforts for over twenty years, at first I was a bit overwhelmed by the abundance of economic and social hardship facing this area.
Springhill sits on the Northwestern tip of Louisiana.  It shares a border with Arkansas and is less than one hour's drive from the Eastern edge of Texas. Thus, this area of the state is known as the "Ark-La-Tex", and has been home to the center of operations for Carter Federal Credit Union since its charter in 1954. Our credit union is distinguished with the honor of being the only credit union that continues to carry the name of its founder, Floyd Carter.  As the paymaster of the Springhill International Paper Mill, he witnessed first-hand the consequences loan sharks and abusive lending practices had on the families of his fellow workers.  He pledged to find alternative lending options with reasonable interest rates and sensible terms, and to organize a cooperative institution based on values of honesty, equity, social responsibility and caring for others. His vision was to provide fair and practical lending products and services directed to encourage thrift through savings and to improve the economic and social well-being of its members.  Unfortunately, strict laws prohibiting the growth of payday lenders in neighboring Arkansas, continues to create a huge demand for quick cash and salary advance lending business in Springhill. Presently there are 15 payday lending businesses operating in the small geographic area of 6.23 square miles.
In addition, several years of difficult economic challenge coupled with a shortage of skilled labor, discourages the expansion of business and industry to this region.  Unemployment remains at all time high levels due to closures and stringent cutbacks in staff of the area's largest manufacturing plants, including the International Paper Mill plant.  Empty buildings line Main Streets nearly out-numbering those that are occupied.  And an aging population struggles with issues of debt caused by rising prices, making them extremely vulnerable to unscrupulous payday lending tactics and scams.  Local businesses, schools, churches and government entities have come to depend upon the generosity and support of a handful of like-minded organizations to sponsor activities that preserve their heritage, empower their residents and promote economic development.
Embracing our cooperative roots meant that all development programs would include a financial education component as well as financial counseling services, and be equally available to our employees, our members and our communities.   We looked within our organization to identify accessible financial and human resources in order to determine our capacity for delivering programs and services to our targets.   Among the hurdles we faced, and perhaps many other CDCUs located in moderate to low-income areas face, are staffing constraints that limit our capacity for community outreach and delivery of financial education programming.  In addition, we wanted to improve our capital position before we set any plans into action.
Collaboration and partnerships are keys to success and sustainability.
Recently our credit union took a significant step toward reaching our community development goals by joining together in partnership with nearly 250 CDCUs who have access to numerous resources, programs, services and other member benefits offered by the Federation, including the Federation's Capitalization Program which provides CDCUs below-market, long-term non-member deposits, secondary capital and risk sharing deposits. Becoming a CDCU opened the door for us to receive a CDFI certification, providing eligibility for financial assistance in the form of unmatched grant funding through the CDFI Fund Program.  Together these Federation programs provided us the resources we needed to accomplish the initial goals outlined in our community development plan.
Build it and they will come.
Here's what we did. In 2010, we purchased an empty building on Springhill's Historic Main Street directly across from our Operations Center.  Local business and government partnerships were soon created and our vision for community development fast became reality.  The Louisiana Department of Culture, Recreation and Tourism Main Street Program acknowledged our efforts statewide and provided a façade grant for revitalization of our building in the community's historic district. Momentum built during this construction phase as we used this opportunity to create awareness around the need for financial literacy through press and media campaigns. Partnering with a local radio station, "Carter Federal's Financial Tips" were produced and radio spots in the form of public service announcements began to run on the air. Our capacity for delivering financial education to the region was growing rapidly.
Renovations were completed on the new Carter Federal Community Center in October, 2011.  Our new facility includes a community room dedicated as a meeting space for local business, civic and non-profit organizations as well as a venue for delivering financial education.  We host relevant financial workshops on a variety of topics including predatory lending, money management, senior issues, and credit and debit issues. In 2011 we also partnered with Balance, one of the Federation's financial literacy sponsored programs, to offer much needed financial counseling services to our members.
One of the more successful programs we've accomplished is an innovative partnership with the Springhill Police Department which has resulted in making significant strides to prevent identity theft within our membership. This model program is sponsored and taught by the local police department, the Louisiana State District Attorney's Office, and credit union employees. The success of this program exemplifies the impact of collaboration in our communities.
Plans to open a payday lending alternative in another portion of our facility are underway.  A retail storefront will house a salary advance loan and check cashing service operation. Opportunities for developing this initiative will be made available through the Federation's new two-year pilot program, Borrow and Save.  This program is designed to assist credit unions in our mission to eradicate predatory lending by offering viable alternatives to high-cost payday lenders that threaten aging and low-income populations. Borrow and Save encourages savings through building in an emergency savings fund and includes an educational component that will reinforce behaviors of saving and thrift.
CDFIs share a common mission of revitalizing economically depressed communities as well as those underserved by mainstream financial institutions by improving quality of life. The Federation's CDFI coalition of  211 credit unions is growing and impacting communities across the nation. Together with the Federation's support, creative development and educational programs, resources and services we can make a difference in the low-income communities we serve.  Last month Carter Federal Credit Union was recognized by the North Webster Chamber of Commerce as the 2012 Business of the Year.
Susan Brunner is Director of Community Development for Carter Federal Credit Union.  Susan applies her 20 years experience as a small business owner to her role by integrating entrepreneurial concepts and business development skills.  She can be emailed at: susanb@carterfcu.org, www.carterfcu.org
About the Federation: The National Federation of Community Development Credit Unions (Federation) is a certified CDFI Intermediary representing almost 250 community development credit unions (CDCUs). The Federation's member CDCUs provide credit, savings, transaction services and financial education to almost 2 million residents of low-income urban, rural and reservation-based communities across the United States, and hold over $13 billion in community-controlled assets. Founded in 1974, the Federation is headquartered in Lower Manhattan with offices in Colorado Springs, CO; Madison, WI; and San Francisco, CA. The Federation offers a wide range of advocacy, educational, training, investment, marketing, and outreach programs to support and assist CDCUs. For more information about the Federation and its programs, please visit: www.cdcu.coop.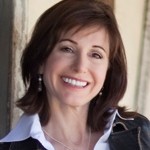 Susan is Director of Community Development for Carter Federal Credit Union. Susan applies her 20 years experience as a small business owner to her role by integrating entrepreneurial concepts and ...
Details