AAA forecast: More travelers hitting the road for holidays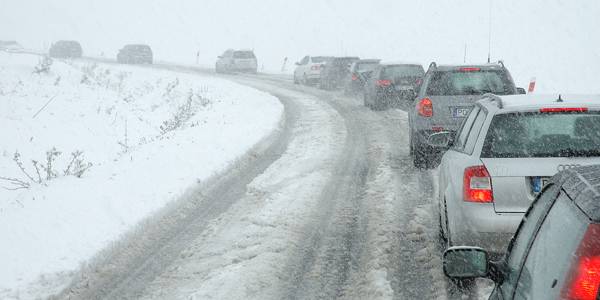 Winter storms may be brewing, roads could get icy again and gas prices have been ticking upward since last month, but that won't stop Americans from traveling during the holiday season this year, according to AAA.
By Rob Lovitt, CNBC
The automobile club's annual forecast predicts that 94.5 million Americans will travel 50 miles or more between Saturday, Dec. 21, and Wednesday, Jan. 1, an increase of 0.6 percent over last year.
The increase comes, says the group, despite weak economic growth, minimal employment gains and continuing declines in consumer confidence.
Nevertheless, the upward trend marks the fifth consecutive year of increases and the highest travel volume recorded for the season. However, the impact of the increase will likely also be mitigated this year as the group's definition of the holiday season spans 12 days, one more than the 11 it totaled last year.
"Of all the travel holidays, the year-end holiday season remains the least volatile as Americans will not let economic conditions dictate their travel plans to celebrate the holidays," said AAA COO Marshall L. Doney in a statement.
Ninety-one percent of them will travel by car, says the group, up 0.9 percent from last year. They'll also travel farther — 805 miles roundtrip versus 760 miles last year — with those in the Rocky Mountain states expected to travel the most (970 miles on average) and those in Alabama, Kentucky, Mississippi and Tennessee expected to travel the least (646 miles).
continue reading »