Achieve Straight-through Processing and Increase Member Satisfaction with Electronic Signatures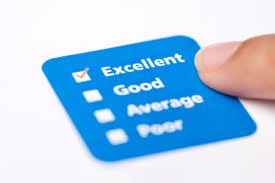 by: Steve Comer, Credit Union Industry Manager, Hyland Software
After researching, performing due diligence and processing, signing documentation should be the easiest part of processes like new account openings or loan approvals. But what if a set of initials or a signature is missing on the bottom corner of page 37? Your member will have to come all the way back to your credit union.
No matter how much they like you, it's an inconvenience. And an unnecessary one, at that.
Throughout the past year, I've been talking about how to use enterprise content management (ECM) to optimize your processes on a macro level, so you provide superior member service. Now let's get into the details and look at how using electronic signatures empowers your credit union to serve members on a micro level.
Credit union members are becoming more and more tech-savvy. To win or keep their business, you need to offer them the cutting-edge services they expect, like mobile solutions and e-signatures. For example, when a co-signer for a loan is offsite, e-signatures offer a way for them to complete the transaction from wherever they are, as long as they have access to a computer. Using e-signatures also ensures that you take care of every initial and signature in one meeting, so members don't have to do things like make repeat trips to your credit union to complete a single transaction.
Analysts agree.
"Electronic signatures are gaining momentum and becoming an increasingly popular topic of discussion among Forrester clients," says Craig LeClair, Forrester analyst in his blog post Adobe Enhances E-signature Position With EchoSign Acquisition.
Enable straight-through processing for increased speed and accuracy
Because they ensure authenticity, integrity and accuracy, e-signatures have been legal in the United States since 2000. When compliance requirements mandate a handwritten signature, you can capture and apply signatures electronically to documents and forms with a signature pad. It's that simple.
While using e-signatures is a giant step in the right direction, you also need to think about how they fit into your processes as a whole. To be the most effective, they need to be a seamless part of processes. For example, with e-signatures and ECM capturing signatures and documents electronically, you practice straight-through processing, so your employees don't have to manually print and scan copies into your line-of-business systems. In addition, employees won't have to comb through documents to make sure they're 100 percent accurate and complete, further improving productivity.
Using e-signature solutions that integrate with an ECM system also gives you the ability to sign documents and then store, access and manage them electronically. Once you've obtained a member's signature, documents don't have to be printed, mailed or emailed. Instead, they immediately go into an electronic document workflow that automatically forwards them through processes, alerting key stakeholders along the way.
The increased speed and accuracy of your processes gives you a competitive advantage in the marketplace, as your staff is empowered to give answers like loan approvals to prospective members quicker than competitors who rely on paper-based processes. Without wondering where documents are in a process, or searching through file cabinets and boxes to find them, your employees focus on your members, which is what it's all about.

Use ECM to unleash the power of e-signatures
Although e-signatures are an important piece that helps you deliver exceptional member service, to achieve maximum efficiency, you need ECM. Using ECM, you connect primary applications like your core banking system or LOS with your documents. Without ECM, you don't have classification, structure or retention for your documents – all important elements that help your employees immediately find the information they're looking for.
Combining the speed of e-signatures with the power of ECM:
Decreases your reliance on paper to save money, costs and time
Increases the speed and accuracy of your processes
Allows you to stop printing contracts just to obtain a physical signature
Lets you provide members with convenient, easy-to-use services, ensuring they remain members for life
Using e-signatures and ECM, you also eliminate the risk of fraudulent document alteration and guarantee your signed documents remain protected and unaltered. And you efficiently track electronic acknowledgements of documents. That helps you proactively comply with evolving local, state and federal regulations. It also makes it easy to prepare for audits. With e-signatures and ECM, you shorten the revenue cycle and reduce the cost and risk of paper-driven processes.
Tips for choosing an e-signature vendor, implementing the solution and driving internal adoption
Today, most ECM vendors don't develop their own e-signature solutions; they partner with companies that specialize in that technology. So it's key to choose an e-signature vendor and solution that will easily integrate with your current or planned ECM solution. E-signatures are all about enabling documents. But without the benefit of a solid ECM system on the back end, you still have paper documents in multiple locations that aren't organized or classified.
When choosing an e-signature vendor, it's important to make sure you choose one that upgrades its product on a regular basis and gives you choices. For example, does the vendor offer both a premises-based solution as well as a cloud offering? Additionally, you want to make sure to find a reputable vendor with a proven track record. Talk to your peers, send out requests for proposals (RFPs) and ask questions until you find a provider that can deliver exactly what you need.
Once you've chosen a vendor and a product, pick an area of your credit union that will provide the biggest impact. A good place to start is lending, as that will give you the most bang for the buck. Keep in mind that the point isn't just to eliminate paper, it's about speeding up processes and increasing your accuracy so you have more time to focus on members. Satisfied members who are rapidly adopting new consumer technologies will also help drive internal adoption of the solution.
The trend of consumers leaving banks continues, as credit unions added 1.3 million new members in the first half of 2012, according to the Credit Union National Association. By using e-signatures with ECM, your increased speed and accuracy will make you an easy choice for all those tech-savvy people looking for innovative alternatives.
Steve Comer, Credit Union Industry Manager, Hyland Software
Developed by Hyland Software, Inc., OnBase® document management solution meets the unique service and regulatory needs of more than 550 credit unions. OnBase allows credit unions to instantly access documents by integrating with core systems to reduce costs and increase processing times while safeguarding member information.  In 2011, Hyland Software was recognized again as a Leader in the Gartner Magic Quadrant and was honored as the CUES Supplier of the Year for its contributions and achievements in the credit union industry. www.hyland.com
Steve Comer, Director of the Financial Services industry at Hyland Software. For the past 13+ years, Steve has been dedicated to helping the financial services industry transform their business through ...
Web: www.hyland.com
Details