Addressing the talent shortfall
More companies than ever are struggling to satisfy their talent needs. ManpowerGroup, a workforce staffing, recruitment and talent management firm, reports that 45% of the organizations that it surveyed said that the skills they need are not available to them. This is the highest level since they started recording these statistics in 2006. For large employers it's worse, with 67% of companies that have over 250 employees seeing talent shortages. Credit unions, like most companies, face the talent gap, and they are among the organizations most in need of skills. Data sciences and machine learning are particularly in demand because they are becoming more integral to the financial services business. Fannie Mae's 2018 survey of 184 lenders found that 60% expect to be using machine learning in their businesses by the end of 2020. Furthermore, most credit unions are exploring their options in these digital fields out of necessity.
This environment of low unemployment and limited availability of needed talent, especially tech talent, means that your mission, values and culture are more important than ever. In attracting new hires, your mission will serve you, as millennials and iGen, those born after 1995, the demographics most likely to possess needed tech skills, list organizational mission and values as top considerations for selecting an employer. Credit union mission and values will resonate. They speak to member and community service, and attention to stakeholders, including employees. And, today's rapid and accelerating workplace change makes a culture of continuous learning indispensable in attracting and retaining capable people, as it addresses a talented employee's desire for growth,
Reliance on hiring from the outside alone is not a workable solution to the skills shortage. More and more, companies look to their employees as a latent source of talent that is waiting to be developed. In fact, IBM's recent global leadership survey found that CEOs ranked investment in people as the best way to accelerate performance. Management needs to work with employees to understand their current skill levels and integrates learning and personal growth into their work experience. This investment increases the person's value to the credit union. What's more, job satisfaction and engagement go up when an employee's learning and development allows them to more effectively contribute to the organization. As a seasoned gardener who appreciates good culinary experiences, I appreciate the saying, "Home grown tomatoes are tastier than the ones that you get in the store." 
Although technical skills are certainly in demand, leaders recognize that a balance of technical and soft skills gives people the edge to supervise and direct others and drive the organization forward. Communication, teamwork, conflict resolution, ethics, integrity and related leadership abilities must be combined with flexibility and adaptability. Like technical capabilities, soft skills can be developed through management attention and investment in people, which includes coaching and learning programs. 
The culture must sustain a flexible and adaptable work environment that is silo-free and multi-disciplinary. Successful strategies today require management and coordination among information technology, finance, risk and credit analysis, marketing, management implementation, and member adoption, while adhering to regulatory compliance requirements. This is complicated and trust is foundational to this multi-functional cross-disciplinary work. Give your credit union a leg up in facing the talent shortfall through  building a culture of trust and learning that enables your people to reach their full potential in the digital age.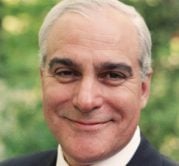 Founded in 1996, Stuart Levine & Associates LLC is an international strategic planning and leadership development company with focus on adding member value by strengthening corporate culture. SL&A ...
Web: www.Stuartlevine.com
Details