All aboard: Boosting training program buy-in for maximum results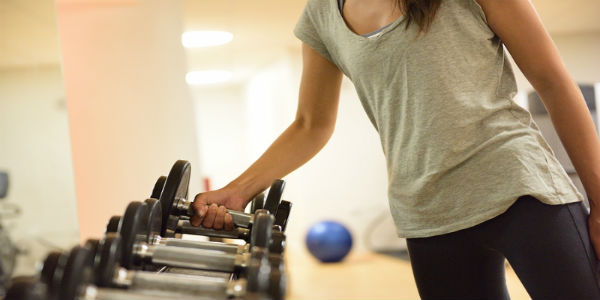 While credit unions have long outpaced other institutions when it comes to customer service, big banks are quickly closing the gap.
According to the 2015 Consumer Banking Insights Study, 90 percent of credit union members said they were satisfied with their institution's customer service, yet 87 percent of big bank customers said the same.
How can credit unions retain their lead? Training is key. It's increasingly important for institutions to set expectations on service with their employees and then train to those expectations—and to do so on an ongoing basis. No matter how well you think you've communicated service expectations or how well employees are trained initially, representatives can, over time, forget portions of what they learned and fall back on old habits.
Without proper programs in place, supervisors may be lost when it comes to assessing performance. And without data and feedback from the frontlines, many institutions may find themselves unsure of the best products and solutions to promote to members. In many cases, representatives become simple order takers: giving the member what they asked for when there may be a better solution available. All of this can result in reduced customer satisfaction and fewer new accounts.
In fact, last year, BancVue conducted a pilot training program with 12 community financial institutions that wanted to boost their sales and service. The program assessed and addressed problem areas, provided training reinforcement tools, offered a coaching certification to build and sustain results, and gave valuable feedback to employees through targeted mystery shops. In the 120 days since the training took place, the institutions, on average, have seen a 67 percent increase in the scores they received from mystery shoppers as well as a 28 percent lift in account openings.
Any effective training program, though, has to start with the same ingredient: engaged employees. If credit union representatives aren't on board with the expectations set forth and the training and performance changes needed to meet them, they won't fully absorb and implement the new procedures, results will be lackluster, and the effort will have been a waste of both time and money. The following five steps can help to foster greater employee buy-in.
Set goals. It's important for employees to know where they should focus their efforts, in terms of both service and products. Many institutions have started convening daily sales huddles to let employees know what the goal or focus is for the day. For example, employees may be aiming to open two checking accounts that day, or the focus might be on making sure all employees are adequately determining client needs before offering a solution. The daily communication within a huddle keeps goals top of mind.
Inform your front line. Your employees need to know the "why" behind new procedures and program changes. Treat representatives like they're executives at the credit union and take the time to explain the strategy behind re-training, the marketplace changes that have necessitated it, and the results you expect. Adult learning theory finds that, when adult learners understand why they're being asked to do something differently, they're more motivated to learn and ultimately retain more information.
Use the right materials. Some training programs are little more than a workbook and a video, while others are founded on best practices regarding knowledge and behavior transfer. Be sure to do your research when choosing a training program or provider. Look for solutions that don't just explain techniques but also use modeling, practice and role-play as well as provide ongoing support. Employees should leave training not only knowing the new procedures but also feeling comfortable and confident in implementing them.
Stick with it. In training, there is no silver One course or training event will not change your institution forever. In fact, most credit unions will see immediate progress the week after finishing training, followed by a slow decline.
Training needs to be constantly reinforced, so it helps to have systems and people in place to make sure progress continues and new practices are sustained. Some training programs include a certification program that trains branch managers and other supervisor-level employees as coaches.
Monitor. Mystery shopping can be a great feedback and reinforcement tool, and some training providers include the service with their program. Mystery shopping data can give branch managers a snapshot of how employees are doing. If there are shortfalls, branch managers can easily pinpoint the problem right away and coach to it. Additionally, mystery shop-generated reports allow credit unions to track performance quarter over quarter, as well as branch-by-branch.
In today's highly competitive banking environment, not much separates one institution from another. Great customer service has long been credit unions' market differentiator, and with the right training program, it can remain that way for years to come.
* "Consumers" are defined as U.S. adults ages 18 and up who have a checking account at a financial institution. The 2015 Consumer Banking Insights Study was conducted online by Harris Poll in January 2015 and surveyed more than 1,000 U.S. adults (ages 18 and up) on behalf of more than 280 community financial institutions offering the Kasasa® brand of checking accounts.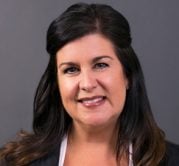 Melissa is Vice President of Retail Experience for BancVue®, an innovative leader in branded, community-powered banking products proven to drive profit and growth. Her team consults to senior executives, managers, ...
Web: www.bancvue.com
Details