An efficient, circular commercial lending workflow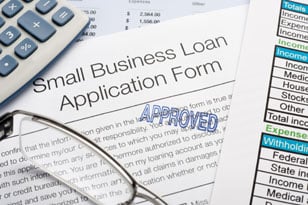 CoastHills CU leverages D&H systems to simply process and stay in compliance.
Established in 1958 to serve the needs of military personnel at Vandenberg Air Force Base, $840 million/60,000-member CoastHills Credit Union, Lompoc, Calif., now serves the entire Central Coast region of California, from Santa Cruz County all the way to Ventura County. Not only is this financial institution known for its excellent member service, it is also equally known for giving back to its community.
"Our CEO and board of directors believe in making a difference in peoples' lives–both in our members' lives and the lives of the individuals in the communities we serve," explains Suzie Contreras, business services manager for CoastHills CU. "We're also a credit union that's big on efficiency. We find the best way to get the job done, whether we're serving a member or volunteering in the community. That's our culture."
That focus on "doing things the right way" is what brought Contreras to CoastHills CU, and what brought CoastHills CU to D+H.
"CoastHills was ramping up its commercial lending activity in 2008, when they recruited me from another institution," Contreras says. "With my professional experience, I wanted to help the credit union build its commercial loan process from the ground up."
continue reading »