An enhanced member experience can start with the statement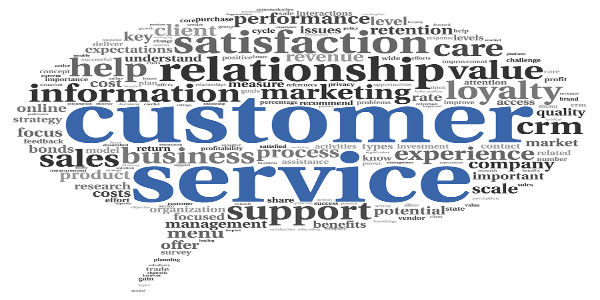 Leveraging technology to transform account statements into dynamic member-centric relationship builders
We are all aware that a monthly account statement is one customer communication that has the potential to build strong and loyal relationships with members. Given that 95 percent of transactional documents are opened and read—and for many members these statements represent the only regularly-scheduled contact with their credit union—it can be a competitive differentiator to make these statements as clear, satisfying and member preference-driven as possible. Being a customer-centric credit union today means allowing the member to control the conversation—across all channels of communication.
The latest vehicle to improve the member experience is something relatively new to most credit unions producing statements—the dynamic statement. It is a concept that may be as game changing for customer relationships as social media.
Dynamic statements are interactive, digital member statements that deliver intuitive charts, graphs and other graphical representations of customer financial information. The rich, user-friendly functionality of these statements allows members to drill down to a granular level of detail and have highly relevant, personalized views with just a few clicks. Meeting the needs of an ever-increasing mobile population, these next generation statements can be viewed on any PC, tablet, smartphone or other mobile Android or iOS device, tapping into the rapidly growing mobile device trend and taking mobile banking to a whole new realm.
Gaining the benefits of a closer look
At first glance, members viewing a dynamic statement see an overview of their financial data represented by charts, graphs and account balances. Using a simple browser or a mobile app, the user can click on the different charts and graphs to view, for instance, a more detailed bar graph of expenses during a particular month. And from this bar graph, the user can click again to drill down even further to a list of the transactions that are included in the table. The member then will sort these transactions by date, by summary or even by value.
Financial institutions and third-party print service providers have traditionally generated paper statements using transaction data, which is typically encrypted XML or similar data. Using exactly the same data sources and the right software solution, these organizations can now create interactive statements instead of—or in addition to—the paper statements that are typically produced in AFP or PDF formats.
Dynamic statements serve the ever-increasing customer demand to be better informed, and to view the information they want, how they want and when they want. A solid dynamic statement strategy will enhance the member experience by providing:
Deep interactive capabilities – members can view their statement information with attractive graphs and charts that can be clicked on to provide detail that is more specific. Members can drill down to a granular level and vary the views with a few clicks.
A higher level of personalization – members can decide what information they want to see and how they want to see it. For example, a credit card customer can choose to track his or her accumulated credit card points by a line or bar graph.
Accessibility online or offline – members can interact with their statement anytime, anywhere to manage their money at all times.
Multichannel delivery options – dynamic statements can be viewed through any PC, tablet, smartphone and/or other mobile device.
Making every customer a priority
Additionally, while dynamic statements provide a member with instant and comprehensive access to their transaction information that helps them better manage their own accounts and assets, these statements offer credit unions a number of advantages as well.  Offering interactive statements enables a you to reach members on the go and according to their preferences. The convenience, clarity and level of personalization that dynamic statements provide strengthens customer communications and the member experience, which in turn is proven to foster loyalty.
Furthermore, dynamic statements offer credit unions a number of new capabilities that include:
The ability to track the member's clicks and views, providing valuable insight into their interests and needs.
The ability to use this data to present relevant, personalized offers and messages to members — including videos—to closely target new products and services and build stronger relationships.
The ability to interact with members through personalized surveys and live chats, all of which can be incorporated into the dynamic statements.
Leveraging a customer communications management solution that can deliver the benefits of dynamic statements to your members and your business will transform the customer experience. Next-generation dynamic statements will enable your credit union to engage with members on the go, in real-time—winning the loyalty and trust that is essential to long-term customer retention.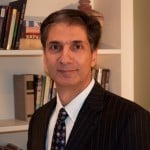 Steve Francis is president and general manager of North America for GMC Software Technology, the leader in Customer Communications Management (CCM) solutions. A former executive at IBM and Ricoh, Mr. ...
Web: www.gmc.net/en/home
Details