Anatomy of the marketing department – biggest challenges for credit unions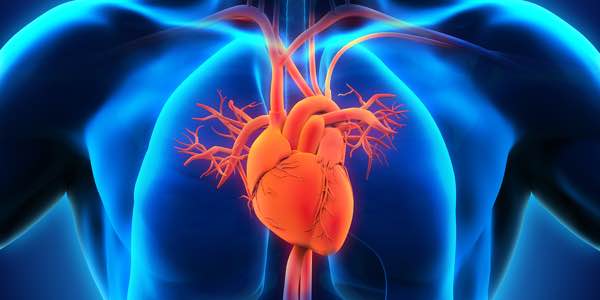 Codigo's recent report surveyed over 250 banks and credit unions to get an in-depth look at how recent banking trends have affected today's financial marketing department.  Among the many topics addressed by the report, a look at the biggest challenges marketing departments are facing today was an interesting one. 70% claimed their biggest challenge was attributed to a lack of people or budget — 42% said they faced a lack of departmental resources, while 28% said budget constraints would be the thing to overcome this year.
Is technology partly responsible for this reported lack of human and financial resources? Today, smartphones and tablets are a part of everyday life. According to Pew Research Center, 64% of all Americans own a smartphone. Neilson reports that, on average, Americans spent 60 hours per week consuming content across internet-enabled devices. Those numbers in mind, marketers have evolved their strategies to include the media avenues of our modern age.  As more resources are allocated to mobile and online interactions, marketing departments must decide the best way to handle the additional workload and expense.
Additionally, Business Insider reports that Americans spend more time on social media than any other major Internet activity, providing institutions a 24/7 pathway to communicate with customers.  The ever-growing social media population is creating a need for institutions to employ a Social Media specialist or reallocate current employee responsibilities to manage the institution's social presence.  Codigo's report revealed that roughly one-in-five institutions currently has a Social Media specialist on their marketing team.
As technology paves the way for new, cost-effective methods to market to the masses, an institution's marketing personnel and budget will continue to be stretched and reallocated until the perfect mix is found. The report indicates slight growth in internal headcount, but the majority of respondents looked for help beyond the institution's walls in order to manage the numerous marketing channels in today's competitive landscape.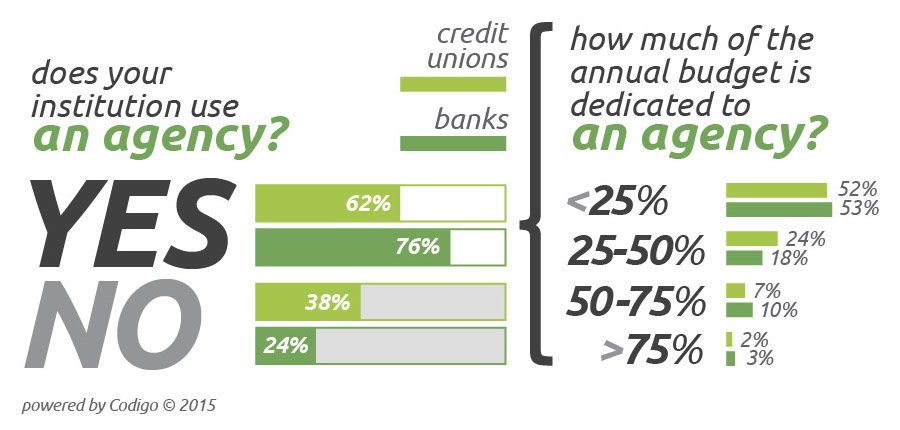 Codigo's report says 68% of institutions use a marketing agency, and more than half allotted up to 25% of their total marketing budget to pay for the help. The top three activities reportedly outsourced to agencies are print advertising (40%), direct mail (37%), and in-branch merchandising (32%). Codigo also uncovered that three out of four institutions keep social media in house. Is it safe to say institutions are deciding to outsource traditional marketing activities to allow internal employees time to focus on online channels? Perhaps this trend could be attributed to the fact that institutions want total control over how their brand is represented online.
What is your marketing department's biggest challenge this year? What, if anything, does your department outsource to a marketing agency? Share your experiences below.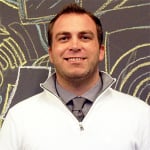 Matt Deaton is the Marketing Manager at Codigo, a Louisville. KY-based technology company that develops retail engagement tools such as digital signage, interactive kiosks, and on-hold messaging. Codigo has served ...
Web: www.gocodigo.com
Details