Apple app opens new world of biometric banking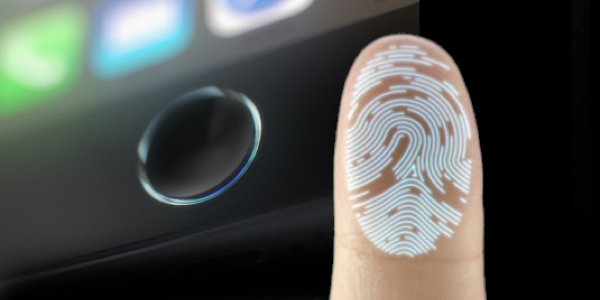 by. John Stevens, NerdWallet
After painstakingly typing a password to download every Angry Birds update, Apple iPhone users got a reak with the latest 5s model's fingerprint scanner. The addition could mark a turning point for biometric security technology, long a subject of concern to privacy advocates.
Called Touch ID, it makes the smartphones less susceptible to theft or misuse, and owners are lapping it up, according to Apple. Company research shows that 83% use a fingerprint scan to unlock their 5s phones, compared with fewer than half who previously bothered to secure their devices with passwords. Banks such as Bank of America, with 15 million active mobile accounts, may use the technology in future iPhone applications.
This month, Apple laid out plans to open up Touch ID to app developers when it releases a new mobile operating system by fall. Ultimately, that may let iPhone users skip passwords with the press of a finger to enter secure areas such as bank accounts. But with privacy breaches so frequent, adding biometric identifiers to the online ecosystem has some experts wondering how banks and other organizations will collect, store, transmit and exploit those data.
"Because you can't change it like you can with a credit card number or password," biometric data differ from routinely collected personal information, says Jennifer Lynch, a senior Electronic Frontier Foundation lawyer in San Francisco who writes about biometrics and privacy. "We need to push companies and the government to put policies into place that regulate collection and storage of biometric data."
Still, biometric systems are also available for Samsung Android smartphones, and Apple's move to let third-party developers use its system may touch off a scramble by banks and financial services companies to employ the technology.
"Coming from Apple, Touch ID will go a long way to boost the concept of biometrics," says David Penn, a researcher at Seattle-based Finovate Group, which focuses on banking. "If anybody can bring the banks along, it might be Apple."
The ease of use provided by Apple's smartphones helps make them popular, and fingerprint scanning offers relief from typing passwords that some consumers welcome.
"I have to constantly enter a complex password many times a day," says Darryl Bates, a television editor in Los Angeles. "If I could replace that with a fingerprint scan, it would be much more convenient."
continue reading »