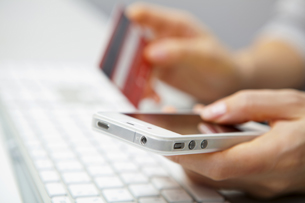 CU executives and payments experts consider the pace of the race.
by: Richard H. Gamble
At noon on April 22, 1889, when the starter's pistol set off the Oklahoma land rush, those who were ready profited spectacularly. Now credit union managers are trying to decide whether the stakes are similarly high as Apple opens  access to the Apple Pay territory. The fact that the 10 largest issuers have been given a "head start" heightens the sense that a race is on. Now consultants and educators are busy helping CU executives decide whether this represents a huge opportunity or a modest one, a bargain or a revenue spoiler, a time to move boldly or cautiously. Among the experts, there is no consensus.
The question of whether small and mid-sized banks and credit unions should sign up right away for Apple Pay is easy to answer, insists Bob Roth, managing director at Cornerstone Advisors, a CUES Supplier member and strategic provider in Scottsdale, Ariz.
They should.
"Sign the paperwork, a three-year contract, and get it going," he recommends. There's no up-front cost and no systems development. The charge is reasonable. You just give up 10 percent of interchange value, and you can offer members access to a state-of-the-art payment system regardless of your size, he points out. "It's a chance to roll out high-end technology that will appeal to millennials at zero investment. You don't see that often. We were skeptical at first, but now see no reason why CUs shouldn't climb on the bandwagon as soon as they can."
That's what Apple wants you to think, counters Chris Gardner, cofounder of Paydiant Inc., the Boston-based mobile payment platform provider. "But the Apple 'fairy dust' that accompanied the launch has now dissipated and CUs are beginning to take a hard look at the economics and business implications of joining Apple Pay," he reports.
continue reading »