Appraisal rule revised, input sought on burdensome, outdated NCUA rules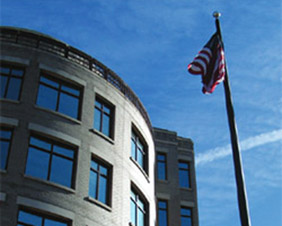 The NCUA Board on Thursday approved rule changes, sought by NAFCU, that will ease some of credit unions' appraisal requirements and announced a new request for comments on rules that may be outdated, unnecessary or overly burdensome.
"We are pleased the NCUA Board adopted changes to its appraisal rules, long sought by NAFCU, which will help to reduce credit unions' regulatory burden in this area," Carrie Hunt, NAFCU's senior vice president of government affairs and general counsel, said of Thursday's action on the final rule.
As revised, the appraisal rule no longer requires credit unions to retain copies of all appraisals and documentation related to first-lien mortgage loans. It also exempts a transaction from the appraisal requirement if the transaction involves no new money (except closing costs) or if there has been no material change in market conditions or the condition of the property itself.
The rule revisions take effect 30 days after publication in the Federal Register.
The board's request for comments Thursday continues NCUA's voluntary participation in regulatory reviews under the Economic Growth and Regulatory Paperwork Reduction Act.
NCUA is not required to participate in the review, as it does not qualify as an "appropriate federal banking agency" under the statute. However, it issued its first EGRPRA notice for comment in May. Comments are due on the second notice within 90 days of the notice's publication in the Federal Register.
continue reading »