Are credit union credit cards better?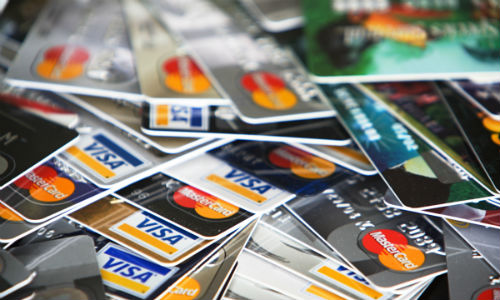 by: Christine DiGangi
There are so many kinds of credit cards, it can be hard to sort through them and determine the pros and cons of the kinds of plastic you have (or want to have) in your wallet. Chances are the institution you use to manage your finances has some sort of credit card offering, but that doesn't mean you're limited to their products. It's always a good idea to shop around for the best deal you can get, whether you're looking for a new credit card, an auto loan, a mortgage or anything else.
If you're weighing credit card options from a large bank or a credit union, there's not really a difference, as far as product function goes — applying for a credit card results in a hard inquiry on your credit report (which causes a minor, temporary hit to your credit score), and your balances and payment history on the card will be reported to the major credit reporting agencies. The fundamentals are the same, so you'll only want to spend a small portion of your credit limit before paying it down (keeping your balance at less than 30% of your limit is a good benchmark), and you should always make payments on time, even if you're not paying in full.
The difference between a credit card from a credit union and one from a retailer or bank is often the interest rate, according to Jason Steele, a frequent contributor to Credit.com on credit card issues.
continue reading »