Are full color statements in your credit union's future?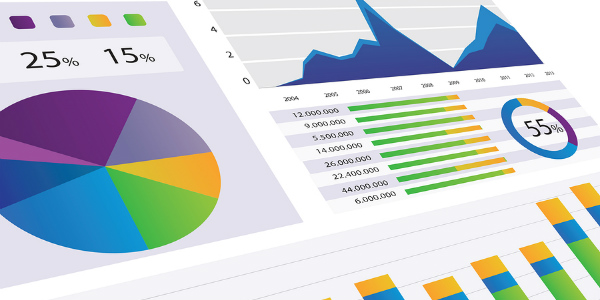 The fact that the U.S. Postal Service (USPS) ended the first quarter of its 2014 fiscal year with a net loss of $354 million is a sign to all business mailers – postage is going nowhere but up. Revenue from First Class Mail decreased $209 million (2.8% from the same period last year) and operating revenue increased $334 million (1.9% from last year). The factors contributing to this are, of course, the continued migration to electronic communication alternatives. And that should be no surprise as, along with rate increases, the postal requirements also keep changing and growing in complexity, providing another reason to consider diversifying existing statement delivery channels.
For credit unions, the paper versus electronic debate will most likely go on for several more years. Members will continue to expect to receive information when they want it and the way they want it—and that includes paper. While the world may be mailing less, the idea of a paperless society is definitely a myth. In a recent study from InfoTrends, a document technology strategy and consulting firm, 66 percent of those surveyed still prefer to receive their business communications via paper— and the survey included 18 – 64 year old participants.
In the past two months, I have attended several conferences where much of the discussion focused on the fact that while printed statements are unlikely to go away, there is bound to be a decrease in the number of printed statements we send out due to people choosing to move to electronic delivery. With that decrease, it is the prediction that business mailers will want to use those saved dollars to step up how printed statements are produced and find ways to add more value with full color, images, graphs and more.
With the potential full-color documents have for delivering greater marketing options, as well as a documented higher level of customer satisfaction, it makes sense to start asking your document producers what it would take to begin printing account statements in full color. Already the leaders of the printing industry—from service bureaus to big commercial printers—are considering how to produce color to add value and making decisions to invest in equipment that allows for more affordable full-color capabilities. Because it is a proven fact—color delivers value.
Color has been shown to improve comprehension and retention by as much as 82 percent, accelerate turnaround, and increase response to new products and services. Research shows that information can be located 70 percent faster if it's in color.  It makes sense that speeding up the time it takes to locate and understand important information would significantly improve member satisfaction.  Transactional statements also offer the perfect place to add educational messages about your credit union that you want members to pay special attention to and use space available for new promotions you are offering. You can save additional funds by eliminating inserts that are likely to be tossed when opening the envelope, instead placing the information in color right on the statement—once again adding to the value.
The bottom line is that color is an essential part of our everyday life and plays a significant role in all of our communications, from television to newspapers to mobile devices to the paper we hold.  The trend toward full color is coming from what we expect to see today and the fact that it creates a more approachable, friendly feeling that has the potential to influence our actions. While you may not be thinking about printing your statements in full color today, you may want to plan for it in the future.  In spite of the push to electronic delivery, there will still be members who like to have their statements in print and will most likely come to expect them in color if that becomes the norm. Color is part of the discussion among leaders in the document industry, as I saw at my recent conferences, means it is a trend on the rise. If your members start expecting color, you will want to be ready to deliver.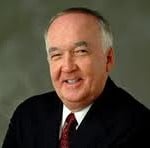 Harry is President/CEO and founder of DATAMATX, one of the nation's largest, privately held full-service providers of printed and electronic billing solutions. As an advocate for business mailers ...
Web: www.datamatx.com
Details