Are Hispanic Members a Part of Your Online and Mobile Strategies?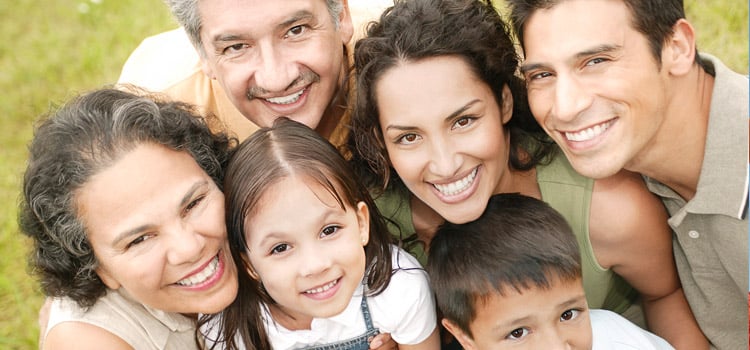 by Miriam De Dios, CEO, Coopera
If they aren't, they should be. Study after study indicates Hispanic consumers make up one of the most tech-savvy demographics in the U.S. This community's comfort with and dependence on technology is well-documented. Most recently, a Google study found that 86 percent of Hispanics online have broadband, 78 percent of Hispanics online use the Internet as a primary source of information and 9 in 10 Hispanics use mobile phones regularly.
A second survey goes a step further, however, indicating that Hispanic consumers' comfort with technology may very well extend to mobile banking. The survey, conducted by the Federal Reserve, indicates that even though Hispanics make up 13 percent of all mobile phone users, they represent 17 percent of those using mobile banking.
Naturally, credit unions are particularly interested in this as they look to introduce – or in some cases, expand – services like online banking, mobile banking and digital wallets.
One such credit union, Greater Iowa Credit Union based in Ames, Iowa, has recently launched a new online banking service accessible via any Internet browser, including a mobile phone browser. What's unique about Greater Iowa's online banking system is that it offers a Spanish language option. Now, both English- and Spanish-preferring Greater Iowa members can check account balances, view transaction history and transfer funds between members and external accounts. While not all aspects of the online banking system are available in Spanish as of yet, Greater Iowa is exploring the addition of a Spanish smartphone application and Spanish mobile text alerts.
"Like most credit unions today, we see the opportunities that can come from adapting to emerging markets," said Michael Adams, Greater Iowa VP of marketing and public relations. "The Hispanic community represents a crucial component of our growth strategy. As such, the needs of our Hispanic members are very much a part of our product development phase in any new service we plan to roll out. Online banking has been no different."
What about mobile payments?
Although still in their infancy, mobile-payment services also appear to be particularly appealing to the Hispanic consumer. Of those Federal Reserve survey participants who claimed frequent use of mobile-payment services, more than 20 percent identified themselves as Hispanic. When you consider that three-quarters of those identified by the Fed survey as mobile-payment users were younger than 44, a clear picture of the mobile payments "early adopter" comes into focus.
That brings us to an important segment of the Hispanic market – the "second generation" Hispanic consumer. Part of the draw to serving Hispanic consumers – particularly for credit unions who struggle with aging memberships – is the unmatched youth of the U.S. Hispanic market. The most recent U.S. Census found that the median age of the more than 33 million U.S. born Hispanics is 18. For this reason, targeting children of Hispanic immigrants, or the second generation, is a smart strategy for credit union leaders who want to introduce their cooperative to the next generation of financial-service consumers. Beyond this target market's youth, second-generation Hispanics generally are more upwardly mobile, have higher levels of education than their parents, and thus, are on a path to bringing in larger paychecks than their parents; making them attractive financial clients.
It's important to note that serving first-generation Hispanics can help credit unions attract the coveted second-generation Hispanics. The U.S. Census reveals that the more than 18 million foreign-born Hispanic immigrants living in the U.S. have a median age of 39 years old. These are the hard-working parents of these relatively young second-generation children. Courting the first generation will have a residual effect of creating trust and loyalty with the second generation of Hispanics.
Credit unions must also remember that service to the Hispanic market, regardless of the generation, goes beyond simply making available a popular or emerging product. As your credit union rolls out online banking, mobile banking and digital payment services, understand that second generation Hispanics, although raised in the U.S. and fluent in the national language, still have unique needs and wants, driven by a deep connection to their culture. You must first understand and embrace this culture before you can truly win members from among this important and influential community.
Miriam De Dios Woodward is the CEO of PolicyWorks, LLC. She also serves as Senior Vice President of AMC, the holding company of the Iowa Credit Union League and parent ...
Web: https://www.policyworksllc.com
Details