Are You Checking or Wrecking Your Credit Union Strategic Efforts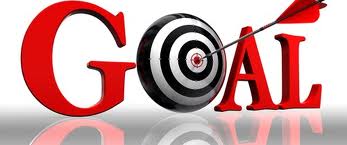 By. James Robert Lay, PTP NEW MEDIA & CU*SWAG
Time is flying this year as we are already in February. How are you fairing on implementing your credit union's strategic plan? Good, I hope. Or, are you already more focused on just making sure the items on your strategic plan get checked off the list?
I have had the privilege to facilitate several strategic sessions over the past few years to encourage credit unions looking to destroy the box and blaze trails develop a focus on people, product and process.
Often times after a long day of sharing thoughts and ideas, in addition to reviewing and analyzing where the credit union has been and where they are looking to go, a strategic plan is made for the following year(s) with a list of strategic goals or objectives to accomplish.
This is where I see a problem begin to occur. The list of goals or objectives quickly become a checklist of "things" that the credit union "needs" to do for the following year(s) to come. For example, "things" I have heard include:
Develop a Gen Y program
Get a Facebook page
Launch mobile banking
Redesign our web site
Get into social media
Introduce PFM
Offer bill pay to members
Provide sales and service training
And the list goes on and on…
The big question I have to ask about this checklist is "why?"
Why is your credit union doing these things? Is it because it's a "strategic goal" or the means to achieve the "strategic goal?" Are there real objectives and measurable items to determine if a specific "strategic" item was a success?
Many times I have seen this checklist mentality bastardize the original strategic intent of the "goal." A particular item quickly becomes a routine effort to ensure it gets checked off the list so we can say we "accomplished" all our goals at the end of the year. Or, once the "goal" has been achieved, we rush quickly off to the next one, wondering why at the end of the year the "goal" was a flop.
Could it be that the time was not truly taken to ensure this "strategic goal" was planned, launched and implemented accordingly but instead rushed to market? Is it possible there have been too many "strategic goals" set during the planning session?
Even more, could this be for the fact that the "strategic goals" we set are not really goals at all but more of a task to accomplish? These could be the reason your credit union's digital channel is deadly.
Resolve to focus on the end goal(s) you have set this year so as not to be distracted by routinely working through a checklist of items.
In short, check yourself before you wreck yourself.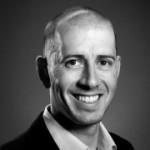 James Robert Lay is the CEO of Digital Growth Institute. He is on a mission to simplify digital marketing to help financial institutions grow from good to great by building ...
Web: https://www.digitalgrowth.com
Details