Arizona Bank is the Fifth Bank Failure of the Year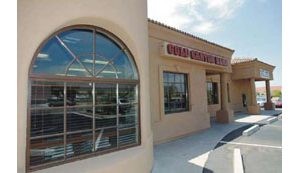 by Ken Tumin
One small Arizona bank was closed today by state regulators. This is the first bank failure since one month ago, and it's the fifth bank to fail in the country this year. Friday bank failures are not nearly as common as they were in previous years. At this time last year there had already been 16 bank failures, and at this time in 2011, there had been 26 bank failures.
The failed Arizona bank was Gold Canyon Bank. The closure was typical with the FDIC arranging for another bank to assume all deposits. The FDIC had the following message in its Q&As:
No one lost any money on deposit as a result of the closure of this bank. All deposits, regardless of dollar amount, were transferred to First Scottsdale Bank, N.A., which will continue to operate these branches under the name of Gold Canyon Bank.
CD customers at Gold Canyon Bank will have to wait to see what happens with the rates. The FDIC has its typical message about interest rates in its Q&As:
Interest on deposits accrued through close of business on Friday, April 5, 2013, will be paid at your same rate. Golden Canyon Bank's rates will be reviewed by First Scottsdale Bank, N.A. and may be lowered; however, you will be notified in writing of any changes. You may withdraw funds from any transferred account, regardless of whether your interest rate changes, without early withdrawal penalty until you enter into a new deposit agreement with First Scottsdale Bank, N.A.
Credit Union Failures
There were actually more credit union failures in March than bank failures. Since most credit unions that fail are tiny (with under $10 million in assets), I typically wait until there's a bank failure before I review the credit union failures. That's why I'm covering these March credit union failures today.
continue reading »