Ask Chuck: Small Credit Union Advice from the CUinsight Community
Chuck Cockburn travels across the United States coaching small and mid-size credit union CEOs on how to create a foundation for long-term success. Submit your confidential question to Chuck by emailing AskChuck@CUInsight.com.
Dear Chuck:
I am the CEO of a mid-sized credit union that found it's VP of Lending couldn't say no to loans for unworthy borrowers in our small community. He then hid the delinquencies. Unfortunately, we did not catch this trend soon enough. The employee is now gone. Our examiner presented a supervisory agreement to our board. I'm going through every loan myself, overwhelmed by the situation and regulatory pressure. I can't tell if the regulator wants to help me or take my credit union down. What advice do you have?
Signed,

Overwhelmed CEO ($135 million in assets)
Dear Overwhelmed:
Your priority should be to limit the damage caused by the inadequate lending and collection practices. This priority should be consistent with the examiner's demand and supervisory agreement with the Board. I suggest you develop an action plan that includes the following steps:
Continue reviewing each loan and make every effort to limit the losses.
Based on your loan review, determine any needed increase in the Allowance for Loan Loss Account.
Modify the existing underwriting policy and procedures, if needed.
Modify the existing the collection policy and procedures, if needed.
Establish effective internal audits and controls to ensure that the loan and collection policy and procedures are being implemented. Make sure that there is clear responsibility for the audits and internal controls.
Contact an attorney before signing the supervisory agreement.
By a developing an action plan to complete the steps above, you will be proactively handling the problem and taking adequate steps to prevent similar problems in the future.
Chuck is the President of Credit Union Strategic Planning. He leads Net Worth Restoration, Field of Membership Expansion, Board Governance and Small Credit Union CEO Mentorship Programs at the firm. Chuck's 25-year CEO track record (and 40 in the business) has been to profitably grow credit unions while significantly improving service and morale. Chuck's coaching resulted in eight prior direct reports becoming credit union CEOs.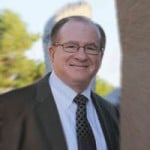 Chuck is the president of CU Strategic Planning, leading the organization's Net Worth Restoration, Mergers, Board Governance and Small Credit Union CEO Mentorship Programs. During his 25-year CEO career (...
Web: www.creditunionstrategicplanning.com
Details