Avoid website accessibility lawsuits
Many financial institutions are currently facing legal allegations related to the fact that their websites do not follow the W3C's Web Content Accessibility Guidelines (WCAG 2.0). These guidelines require that a website is accessible for everyone, including individuals with the following disabilities or impairments: blindness, low vision, deafness, hearing loss, learning disabilities, speech disabilities, cognitive limitations, movement limitations, or any combination of these.
WCAG does not explicitly state what types of websites (private, public, etc.) must follow these accessibility guidelines. However, the Department of Justice has taken the position that other pieces of legislation, such as Title III, require universal access to public websites, and so some courts are already moving forward with related lawsuits.
There are certainly costs associated with making your website universally accessible, but you will likely face some high costs if your organization is hit with a website accessibility related lawsuit. Therefore, we recommend your financial institution take the following actions to help reduce your risk of exposure to website accessibility lawsuits and get ahead of the clarifying regulations/rules likely to come in 2018.
Use the policies outlined in WCAG 2.0 and the US Access Board's Section 508 as a baseline for your website accessibility standards.
Develop a plan to make current website resources and content accessible to all individuals, and include in this plan a process for implementation.
Implement training requirements for your staff and vendors that are involved in the development and/or upkeep of your website(s).
Provide alternative information sources to your consumers and make sure these are easily accessible and identifiable – i.e. display telephone numbers and/or email addresses on your website's home page and/or the top of every web page.
Utilize a disability group to periodically test pages for ease of use.
Ensure your financial institution has the right coverage to help protect against this potential exposure.
This article is not meant to provide legal advice. We strongly recommend you consult with legal counsel before implementing your website accessibility policies.
Primary sources for article:
Visit Allied Solutions' website or contact your Allied Solutions sales representative to find out more about the solutions we offer to help your financial institution remain better protected from this and other financial loss risks.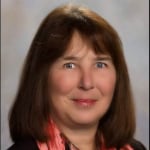 Ann assists credit unions in identifying areas of risk in their operations and recommends sound loss control measures to help reduce loss exposures. Davidson has over 40 years working with ...
Web: www.alliedsolutions.net
Details