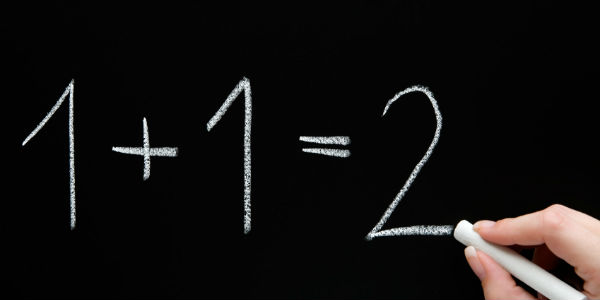 2014 produced a number of new challenges and opportunities for credit unions, along with a high degree of uncertainty. Apple introduced ApplePay, Walmart announced it would insert itself further into the financial services world, EMV inched forward, and the CFPB decided to conduct a deeper examination of overdraft protection services. These examples and more require that we maintain our vigilance and keep our antennae attuned to the dynamic changes around us.
While change is inevitable, it may be time for an old fashioned revival in the credit union world. CUNA boasts that credit unions have surpassed 100 million members, even as half of the country's credit unions report a decline in membership. In the meantime, more and more non-traditional providers enter the financial services marketplace, often aimed at, and finding receptivity among, consumer segments that should be the sweet spot for credit unions. Opportunity is knocking. Credit unions need to answer the door.
Recently, CU24 conducted a series of focus groups primarily aimed at Gen Y, underserved and self-served participants. These focus groups, conducted among market segments that often reject affiliations with traditional financial services providers, yielded some important findings. First, when it comes to their money, even relatively unsophisticated consumers recognize when a financial services provider (even, sometimes, credit unions) is attempting to fleece them. Though they may be of limited financial means, they work hard (often holding more than one job), pay their bills, try to save some money, and have developed effective strategies for getting from one paycheck to the next. They recognize good service and, conversely, bad service. They have a sense of where they're wanted, and where they're not. Too often they fall pray to the machinations of the likes of banks that really have no use for them, check cashers and payday lenders. Importantly, they generally recognize the good intentions of credit unions, particularly in contrast to their experiences with banks, but they also recognize that some credit unions fall short in living up to those intentions.
A growing number of consumers are rejecting traditional financial services providers. This rejection is often based on repudiation of the very same practices that credit unions are supposed to oppose – high fees, hidden fees, transaction manipulation to create more fees. Credit unions are meant to serve people of modest means, to operate on a non-profit basis, to deliver on the fundamental principal embodied in the maxim "people helping people." If credit unions and CUSOs can return to our mission, there is a waiting world of consumers ripe for membership.
It isn't easy. Credit unions find themselves caught between competing interests. They face the imperatives of financial performance virtually foisted upon them by regulatory agencies, and boards that increasingly measure and reward management based on financial performance, including "profitability." On the other hand, many credit unions take seriously their obligation to deliver on their mission, underwritten by their non-profit status; a status that may well be threatened as differentiating credit union principals diminish in a competitive financial services arena. In the end, credit unions are most distinctively defined by those we serve. As a community, we face one of those perplexing problems: if we don't fix it, someone's going to fix it for us – and we may not like the fix. Now, more than ever, it's time for credit unions to rededicate themselves to conducting business "not for profit, not for charity, but for service".
A large segment of the population needs good, solid, affordable, user-friendly financial services. But these people are not the low hanging, more profitable fruit that many mainstream financial institutions (including some credit unions) pursue. Today they need prepaid cards, debit cards, checking accounts, savings accounts. Tomorrow they'll need credit cards, auto loans and mortgages. It's time to focus beyond the low hanging fruit. It's time to climb the tree, seize the high ground, and focus on people of more modest means. If we don't, someone else will, and our very basis for existence is in danger of evaporating.
Stu Bloom was a contributing author on this piece. Bloom is Managing Director of Bloom Resources LLC, a consulting firm that serves the credit union community in the areas of strategic planning, strategy development, marketing and brand development.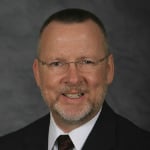 Mansel Guerry is President and CEO of CU24, operator of the country's largest credit union-owned POS and surcharge-free ATM networks, and also provides a range of other services to ...
Web: www.cu24.com
Details