Bank Transfer Day keeps the credit union movement alive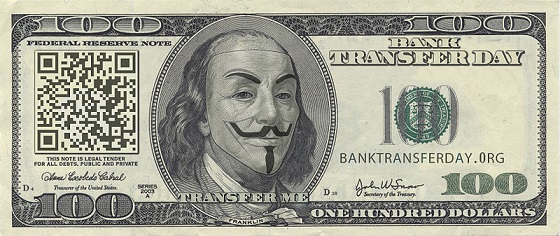 Two years ago today, about 664,000 people throughout the United States joined credit unions as new members in support of Bank Transfer Day, a call to action for banking customers to switch from large, transnational banks to smaller, local financial institutions focused on community lending.
Keeping the Switch to Credit Unions Relevant
Today, that same call to action is still being promoted via Facebook, Twitter and other social media, attempting to keep the Bank Transfer Day movement alive and kicking for credit unions and local banks alike.
Although Bank Transfer Day has put up substantial numbers in terms of new credit union members in the last two years, those numbers have yet to make a big splash in the banking industry at large.
"It was a meaningful movement of people from big banks into small community banks and credit unions, but it wasn't a huge number by any stretch. Individuals are really resistant to moving their money out of banks," said Jim Van Dyke, founder of research and consulting company Javelin, in an interview with Reuters.
Keep reading: Bank Transfer Day: Why I'm Switching Banks
In Year After Bank Transfer Day, 2.2 Million Flock to Credit Unions
A year ago, Bill Cheney, the CEO of the Credit Union National Association, wrote in The Huffington Post that the financial organization saw a record increase of 2.2 million new credit union members from June 2011 to June 2012, a date range encompassing Bank Transfer Day.
Additionally, the number of new members joining credit unions almost doubled from the 1.2 million average growth credit unions have seen in similar 12-month periods over the last decade.
continue reading »