Bankrate highlights CU affordability vs. banks: 'No surprise,' says Nussle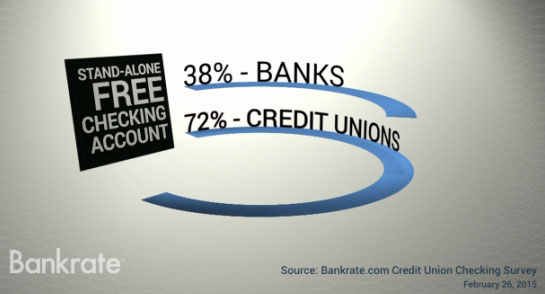 Credit unions continue to offer free checking accounts to their members at a high rate, while more and more banks continue to charge for them.
Nearly three-quarters of credit unions (72%) offer free checking, compared with only 38% of the largest banks in the United States, according to a recent report from Bankrate.com .
Five years ago, 65% of banks offered free checking, compared with 78% of credit unions.
"As not-for-profit, member-owned, community-based financial institutions, credit unions are focused on providing the best service for their members," said CUNA President/CEO Jim Nussle. "The fact that credit unions by and large offer better deals to their members than other financial institutions is no surprise. With lower fees and better rates, more and more Americans are discovering that credit unions are their best financial partner."
In addition to those that offer always-free checking accounts, 26% more–for a total of 98%–offer accounts that become free when certain requirements are met, such as when e-statements, direct deposit or a combination of both are used, the report found.
continue reading »