Be the certainty in uncertain times: Reimagine the experience
Our work, our lives, our celebrations, and our connections to the world have all been altered in unimagined ways over the past several weeks.  It's up to us, as our members' financial stewards, to reimagine the member experience.
Offering even a small bit of certainty is the best thing your credit union can do to help your members during these uncertain times. Here are three ways to reimagine your member experience with certainty as the focus:
Be There
A few days after the radical downturn of the stock market, I got a call from my financial advisor. This was not very surprising given what was going on in the markets, but what was interesting about this call, is that I didn't have an individual financial advisor. Before the pandemic, I did everything online and had never talked to a representative from this company before. The advisor started the call by saying, "I know you weren't expecting my call, but I wanted to introduce myself and just let you know I am here for you, if you need anything." He continued, "I won't keep you, but will follow up with an email to give you my contact information." I got off the phone and had the promised email five minutes later.
This was not the normal operating procedure for this company, nor was it the experience I had signed up for, but that interaction made me feel that the company was looking out for me and wanted to ensure that I knew I had a partner during these uncertain times. What little alteration to the member experience can you implement to make sure your members feel you are there for them? That personal touch, added as a reconstruction of an experience that had been designed to be impersonal, let me know that this company understood that this was not the time for business as usual.
Be Creative
A friend of mine got a call from her local Chevrolet dealer a few weeks ago. It was time for service maintenance on her car. Obviously, with stay-at-home orders in place, this would not be the usual experience of making an appointment and driving to the dealership for the service. The dealer had a plan for its customers. It would come pick up the vehicle, take it to the dealership to perform the service, bring the car back, and sanitize it in the driveway. My friend thought this sounded like a pretty good solution and agreed. However, the dealer went one step further and asked if while they had the car, would she like them to shop for groceries?
My friend was taken aback. What a great idea! But, did she really want the service technician shopping for her groceries? The dealer had already thought of this objection and had partnered with local grocery stores to link to their apps. She made her grocery list in the local store of her choice's app and had it ready the morning her car was picked up for service. She made a point of telling me this story and emphasized how impressed she was about the creative nature of the solution. Because of this, she would not even consider using anyone else for something as simple as an oil change. She was going to be a loyal customer of this dealership. Her reaction proves that a little creativity and a desire to reimagine an experience to help goes a long way in maintaining trust and confidence in a company.
Be the Connection
The last example I'll share is from my credit union. What they did to provide certainty was pretty simple, but the result demonstrated a level of understanding of the need to feel connected. A few weeks ago, I called into the contact center for help opening a certificate. My experience was good, the representative was friendly and helpful. I was pleased. A week later, I needed to call again for a different reason. The representative came on the phone and it was the same one I had spoken to a week before. I noted that and she said that yes, the credit union had started to track the phone numbers to the representatives and was making sure, when possible, to connect members with representatives they had spoken to recently.
In branches, members interact with the same employees time and time again, which allows for familiarity and connection. In the contact center, this is usually not the case and the experience feels more distanced than one offered in-person at a branch. By making a simple change to the phone system, the credit union reimagined the member experience and created a connection in a usually impersonal channel. Talking to the same representative meant she already knew me and what was going on in my financial life, which better positioned her to help, offer solutions, and even cross-sell, as the offer was now relevant to me. I am a loyal member, but this experience solidified the feeling of connection for me and, perhaps more importantly, I felt like the credit union really got what it meant to provide certainty during uncertain times.
SUMMARY
Be the certainty for your members during these uncertain times. They will return the favor and give their loyalty and trust to your credit union. As financial cooperatives, we, in partnership with our members, employees, and community, truly are all in this together.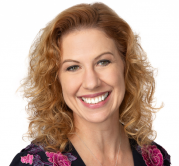 Bryn C. Conway, offers more than 15 years of experience as a former credit union executive with extensive background in strategic planning, brand development, member experience, retail delivery and public ...
Web: https://www.bccstrategies.com
Details