Beat the clock: Reid cites 'tremendous progress' in debt ceiling talks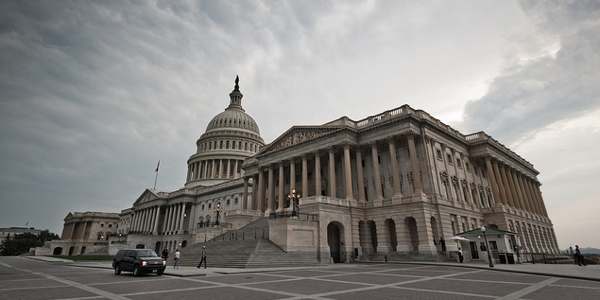 As night fell over the Capitol on Monday, Senator Majority Leader Harry Reid struck a tone of optimism.
By Tom Cohen and Matt Smith, CNN
Talks with his Republican counterpart, Mitch McConnell, to end the partial government shutdown and avoid a U.S. default had made tremendous progress, he said.
"Perhaps," he added, "tomorrow will be a bright day."
That, indeed, is the hope among investors, world leaders and regular Americans weary of the government stalemate.
Financial markets that began the day Monday with falling stocks ended higher at day's end, with Wall Street heartened by news of a possible deal.
The negotiations are also being closely watched by other nations, which would also feel the impact of a U.S. default.
John Cunliffe, who will become the deputy governor of the Bank of England, told British lawmakers over the weekend that banks should begin planning for contingencies.
Meeting postponed
As Reid and McConnell negotiated Monday, the White House announced that it was postponing a meeting between President Barack Obama and congressional leaders.
Most political experts took that to be a good sign — that Obama was stepping back as the two leaders made good progress on an agreement.
Any agreement that Reid and McConnell reach will likely pass muster in the Senate. But the big question is whether the Republican-dominated House will play ball.
Mindful that the Thursday debt deadline is days away, House Republican leaders are considering all their options, said a GOP leadership aide, speaking on the condition of anonymity.
7 crazy side effects from the shutdown
Supporters stand by representatives and government shutdown
During a visit Monday to a local food pantry, Obama warned of what he called continued partisan brinkmanship by House Republicans who "continue to think that somehow they can extract concessions by keeping the government shut down or by threatening default."
continue reading »