Benefit Costs Shift to Staff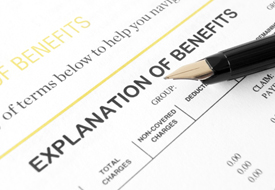 Nearly half of Credit Unions plan to increase employee cost-sharing in 2013 to control health-care expenses.
While wages stagnate, health insurance costs continue to rise. That puts a pinch on employees who earn the same amount but are being asked to pay a larger share of their benefit costs.
Last year, credit unions' health insurance premiums rose 11% on average, with 83% of credit unions paying more in 2012 than they did in 2011, according to CUNA's 2012-2013 Credit Union Staff Benefits Survey.
And it also challenges credit unions as employers that promote competitive benefit packages and a "best place to work" reputation as selling points to potential employees.
What happens when those benefit packages erode a little bit each year? Or when they start to look like all the other benefit packages out there? At some point, credit unions could run the risk of losing their employee-friendly reputation.
Jeanette Keller, for instance, takes pride in paying 100% of health-care premiums for her two full-time employees at $7.8 million asset Blue Flame Credit Union in Mobile, Ala.
But that benefit was threatened when Keller considered the cost increases facing the credit union in 2012. Rather than ask her employees to chip in up front, she increased some co-pays and reduced some coverage so the credit union could continue to pay the entire premium.
"I just hated to ask them to pay any [premium]," Keller says.
Blue Flame is small, but the trend is big. One-third of credit unions introduced or increased employee cost-sharing to control health-insurance expenses in 2012, according to CUNA's 2012-2013 Credit Union Staff Benefits Survey—and about 45% expect to do so this year.
continue reading »