Berger again seeks details from NCUA on its NCUSIF reform plans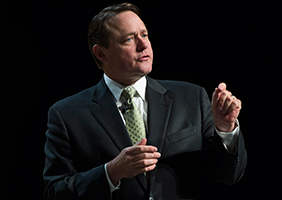 NAFCU President and CEO Dan Berger yesterday asked NCUA Board Chairman Debbie Matz for details about any plans the agency has to seek legislation reforming the National Credit Union Share Insurance Fund.
"NAFCU and our members realize the importance of ensuring the safety and soundness in the credit union system, but we are deeply concerned that the agency's recommended changes would give NCUA authority unparalleled by that of any other federal financial institution regulator," Berger wrote.
NCUA released a 2013 white paper, "National Credit Union Share Insurance Fund (NCUSIF) Improvements," that outlines legislative reform ideas for the fund. According to the white paper, which NAFCU is currently reviewing, NCUA wants to establish higher thresholds for the operating level of the NCUSIF, the authority to assess risk-based premiums and to remove the statutory 1.5 percent equity ratio cap.
Berger wrote to the agency board in February seeking information about its "long-term plan for mitigating perceived risk in the credit union industry." In that request, he pointed to a "legislative priority" of the agency, cited in a footnote to testimony to the Senate Banking Committee, of establishing risk-based share insurance premiums. NCUA failed to address that in its response to Berger.
continue reading »