Berger at Hill hearing: Data security is 'everyone's responsibility'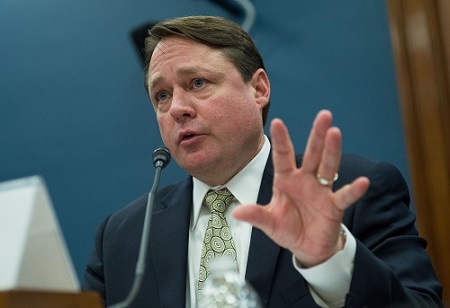 While sharing the credit union perspective during a data security hearing Wednesday before the House Small Business Committee, NAFCU President and CEO Dan Berger explained that any data security bill needs three components to be successful: information sharing, timely notification and a national standard for retailers and merchants.
A national data security standard for retailers and merchants would "level the playing field" and ensure all parties are held accountable, Berger told committee Chairman Steve Chabot, R-Ohio. Berger reiterated that credit unions and other financial institutions are already held to strict data security standards under the Gramm-Leach-Bliley Act.
Berger was responding to a question from Chabot, who asked panelists their thoughts on an information-sharing bill, H.R. 1731, introduced by House Homeland Security Committee Chairman Michael McCaul, R-Texas. The House is expected to vote on the bill today; Berger noted NAFCU's support during Wednesday's hearing but said more is needed for effective protection of data.
continue reading »