Berger at NCUA to talk RBC today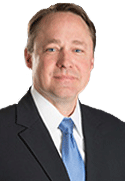 NAFCU President and CEO Dan Berger will sit down with both NCUA Chairman Debbie Matz and Vice Chairman Rick Metsger today, as the agency prepares to unveil its new risk-based capital proposed rule this week.
Berger will meet with both Matz and Metsger separately to discuss the issue.
After leading major pushback against the agency's first proposed rule on capital reform last year, NAFCU still has concerns about the agency's plans for a second proposal. NAFCU will closely examine the new proposal for its impact on credit union safety and soundness and whether it will hinder credit unions' ability to serve members effectively. NCUA Chairman Debbie Matz has said the second proposal will have a 90-day comment period, after NAFCU strongly urged the agency to give credit unions time to thoroughly review and submit comments on the second proposal.
In December, NAFCU President and CEO Dan Berger wrote Matz to say capital reform must include access to supplemental capital for all credit unions. He also noted several ongoing concerns about the proposal.
Berger said NAFCU supports a risk-based capital system that reflects lower capital requirements for lower-risk credit unions and higher capital requirements for higher-risk credit unions. However, he said the association is still pushing Congress to make changes to the Federal Credit Union Act "to achieve a fair system."
continue reading »