Berger presses for debt limit action, Lew testifies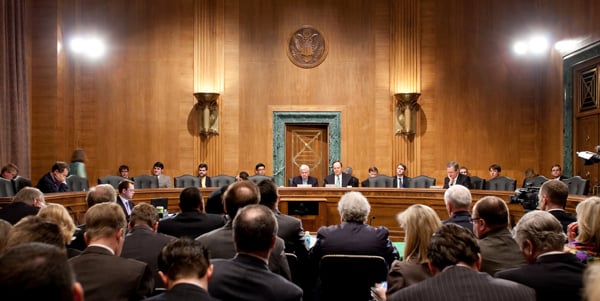 NAFCU President and CEO Dan Berger emphasized the importance of addressing the federal debt limit before Oct. 17 – after which Treasury says the government risks default – in a letter Thursday to the leaders of the Senate Banking Committee.
The committee held a hearing on this issue yesterday and took testimony from the American Bankers Association, the Securities Industry and Financial Markets Association, the National Association of Realtors and Investment Company Institute. The Senate Finance Committee in its own hearing on the debt limit, took testimony from Treasury Secretary Jack Lew.
"Failure to address the debt ceiling would threaten growth and recovery, deter investor confidence in the United States, and breed uncertainty on a global scale," Berger wrote in his letter to Senate Banking Committee Chairman Tim Johnson, D-S.D., and Ranking Member Mike Crapo, R-Idaho. "Financial institutions of all sizes, including credit unions, need to have certainty and stability in order to meet the credit needs of consumers across the country."
In his testimony, Lew spoke about the importance of addressing the debt limit before the deadline arrives and emphasized that the limit has "nothing to do with new spending."
"It has to do with spending that Congress has already approved and bills that have already been incurred," Lew said. "Failing to raise the debt limit would not make these bills disappear.  The President remains willing to negotiate over the future direction of fiscal policy, but he will not negotiate over whether the United States should pay its bills."
continue reading »