Best Banks and Credit Unions for Members of the Military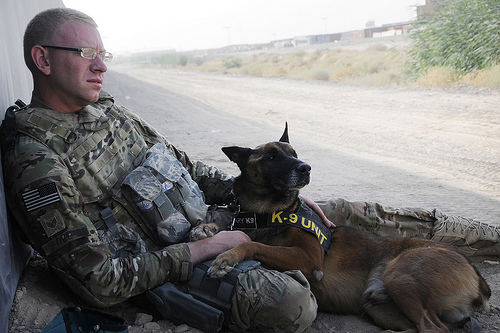 The United States Armed Forces is one of the most respected and honored segments of the U.S. government, due to members' diligent efforts to serve and protect the nation and its interests around the globe. A number of banking establishments have established themselves to return the favor, honoring and serving the Army, Navy, Marine Corps, Air Force and Coast Guard with assistance in meeting their financial goals.
Below is a look at some of the best military banking institutions in the country.
Top Military Banking Institutions and Credit Unions
A number of financial institutions dedicate themselves specifically to the financial interests of military personnel. While some serve one or more branches of the United States Armed Forces exclusively, many also cater to the financial needs of American civilians.
1. Air Force Federal Credit Union
Air Force Federal Credit Union was chartered in 1952 by Airmen volunteers and currently serves both military (Navy, Army, Air Force, Marine Corps and U.S. Coast Guard) and civilian personnel regularly employed by the Department of Defense with varying assignments or stations within specific states (contact establishment for more information).
As with many financial establishments, the credit union offers a wide variety of financial products and services, including deposit accounts (checking accounts, CDs, IRAs and money market accounts), loans and credit cards.
Some additional services include:
Bill pay
moneyTracker (monitors account transactions)
Text banking
Online calculators
One unique feature of the credit union is sequestration assistance. Recognizing that military members may face unique circumstances, Air Force Federal allows members who have been affected by recent sequestration to make special arrangements for accounts and loans.
2. USAA Bank
USAA Bank opened in 1922 when 25 Army officers offered to insure each other's vehicles when no one else would. Since that time, the organization has grown into a full-service institution that manages insurance, banking, investment and retirement needs.
While the establishment is committed to serving military members and veterans, anyone can join. However, there are some products and services that cater specifically to military personnel.
One of the best accounts offered by USAA Bank is its Secure Checking account. Here are some features to note:
continue reading »